ANNA JANSSON
High excitement and ethical dilemmas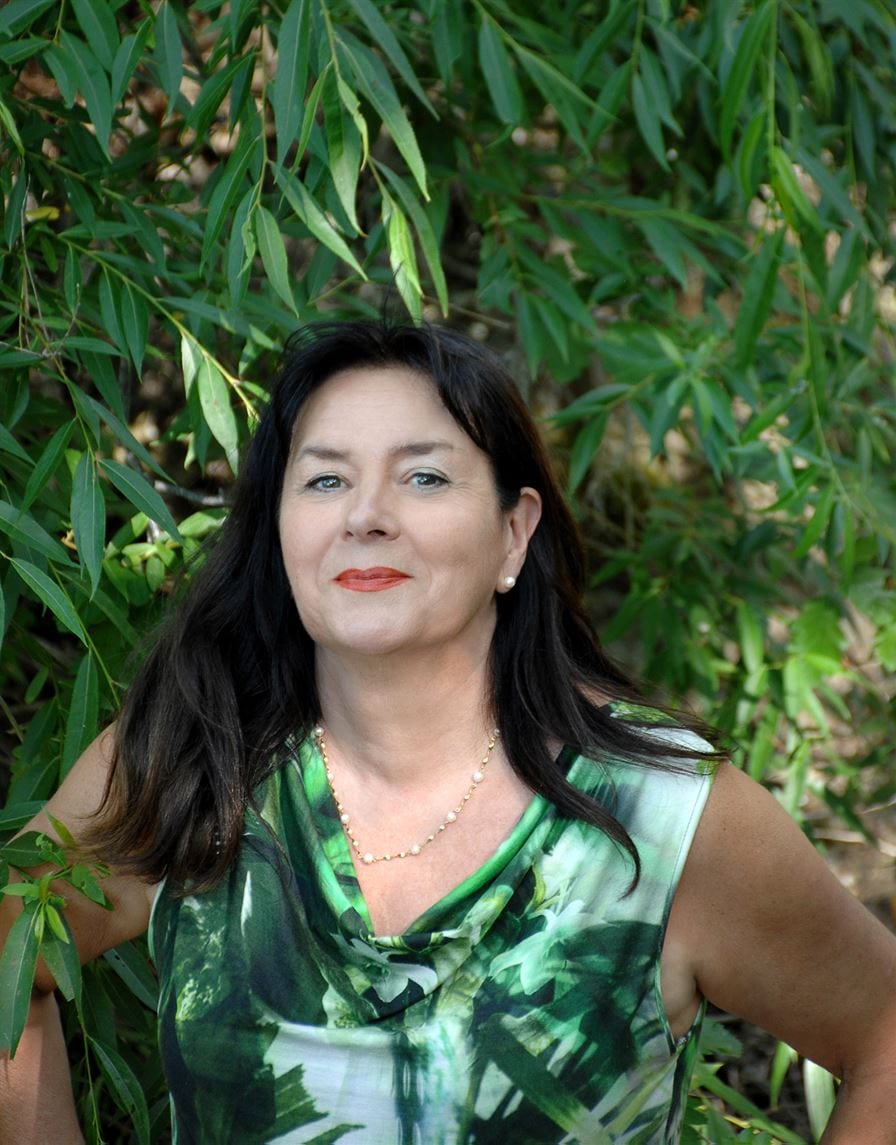 Crime fiction
Feel Good fiction
Childrens' fiction
Rights sold
Rights sold for adult fiction:
Czech Republic
Denmark
Estonia
Finland
France
Germany
Italy
Japan
The Netherlands
Norway
Poland
Russia
Spain
Sweden
Turkey
USA
Rights sold for YA & children fiction
Denmark
Finland
Poland
Sweden
Anna Jansson presents the Emil Wern series (Swedish)
Anna Jansson grew up with storytelling. Everything she writes, criminal novels, children's books and nonfiction, is pervaded with the intensity typical for fairy tales. Anna Jansson worked as nurse for many years. When she began to write her drive was to tell stories about people she met at the hospital. In a genre full of sudden, wicked death, Anna Jansson also manages to keep a discussion about present ethical problems concerning people's relation to life and death.
The stories roll back and forth. Anna Jansson is a master of tempo changes, from descriptive where the story needs it, to thrilling action when the investigation escalates or the relations between the characters are intensified.
Anna Jansson finds a unique tone for each character in the book. The main character is Maria Wern, who becomes much more than a police when the reader in book after book is allowed to move deeper and deeper into her private life and feelings. 2005 Anna Jansson's The Silver Crown (Silverkronan) received an award (Guldpocket) for over 50 000 sold copies. Her book Strange Bird (Främmande fågel) was 2006 nominated to Glasnyckeln (The Glass Key), the price for best Scandinavian crime novel.
A series for both television and feature film based on the books is produced by Eyeworks. It has made a success in Sweden, Germany and US, with Eva Röse portraying Maria Wern. The series is aired in 14 countries and in US the reviewers say: "It's lovely, moody, and evocative — a perfect choice. So, yes, all in all, this series is a winner."/Mysterymaven US.
Besides writing crime novels Anna Jansson holds lectures in ethical issues of medical care and has written a number of books on the topic. She also writes children's books.
Bibliography crime fiction
2019 – My Heart Is Yours (Ditt hjärta är mitt), crime novel
2018 – Woman on the Bench (Kvinnan på bänken), crime novel
2017 – What You Do Not Know (Det du inte vet), crime novel
2016 – Prisoners of Fear (Rädslans fångar), crime novel
2015 – Everyone Can See You (Alla kan se dig), crime novel
2014 – Child of the Shadows (Skymningens barfotabarn), crime novel
2013 – A Dance on Glowing Embers (Dans på glödande kol), crime novel
2012 – When Beauty Came to Town (När skönheten kom till Bro), crime novel
2011 – The Eternal Flame of Alchemy (Alkemins eviga eld), crime novel
2010 – Killer's Island (Drömmen förde dig vilse), crime novel
2009 – Not Until the Giver is Dead (Först när givaren är död), crime novel
2008 – Not Even the Past (Inte ens det förflutna), crime novel
2007 – Boy Missing (Pojke försvunnen), crime novel
2006 – Strange Bird (Främmande fågel), crime novel
2005 – Black Butterfly (Svart fjäril), crime novel
2004 – Dreams from Snow (Drömmar ur snö), crime novel
2003 – The Silver Crown (Silverkronan), crime novel
2002 – May Death Sleep (Må döden sova), crime novel
2001 – All the Tranquil Dead (Alla de stillsamma döda), crime novel
2000 – The Speechless God (Stum sitter guden), crime novel
Bibliography feel-good fiction
2018 – An Unexpected Love Story, feel good novel
2017 – Partners Out of Step (Kärleksdans i obalans), feel good novel
2016 – Mothers-In-Law Unlimited (Svärmödrar utan gränser), feel-good novel
2014 –The Goddess of Fate at Salon d'Amour (Ödesgudinnan), feel-good novel
Bibliography other fiction
2010 – Drama Queens. In a Life Close to You (Drama Queens. I ett liv nära dig), short novel collection
Bibliography YA and children fiction
2017 – The Lottery Scam (Lotterifusket), children's detective novel
2017 – The Cat Thief (Kattjuven), children's detective novel
2016 – Mysterious Messages (Mystiska meddelanden), children's detective novel
2015 – The Mail Thief (Brevtjuven), children's detective novel
2014 – The Christmas Thief (Julklappstjuven), children's detective novel
2014 – Brother Gone Missing (Lillebror försvunnen), children's detective novel
2013 – Foul Play (Falskt spel), children's detective novel
2013 – The Pirate Island (Piratens ö), children's detective novel
2012 – The Haunted House (Spökhuset), children's detective novel
2012 – The Ship Mystery (Skeppets gåta), children's detective novel
2011 – The Pickpocket (Ficktjuven), children's detective novel
2011 – Illegal Waste (Förbjudna sopor), children's detective novel
2010 – The Knights Jousting (Riddarnas kamp), children's detective novel
2010 – The Class Fund (Klasskassan), children's detective novel
2010 – The Silver Treasure (Silverskatten), children's detective novel
2010 – The Bank Robbery (Bankrånet), children's detective novel
Readers comments
"A book you are hooked at from chapter one, written with humor, accuracy and the final is unexpected, a really good book!"
"Dear Mrs. Jansson,
I am writing to you to let you know how much I enjoy every single book written by you that I've read. I have always liked this kind of literature, and that is the reason because I bought all the collection written by the great Agatha Cristie (translated into Spanish), and I have to confess that after reading yours, I have enjoyed them as much as the ones by Christie! In some ways they are quite similar! That must be a great honour for you, as it means you have a wonderful talent! Indeed, that's right!"
"I think the book was good because it was alot of excitement and I could not stop reading." (Emil Wern reader)
"It was like many mysteries in one. When are we reading the next book in the series?" /Teacher who read The Mail Thief out loud in class
"It's really a pleasure to meet Angelika again. It's harmless, humoristic, a bit suspenseful and funny. And Anna Jansson is really good in building her characters." (Mothers-in-law unlimited reader)