MARIANNE CEDERVALL
Drama, warmth and humor make a really good read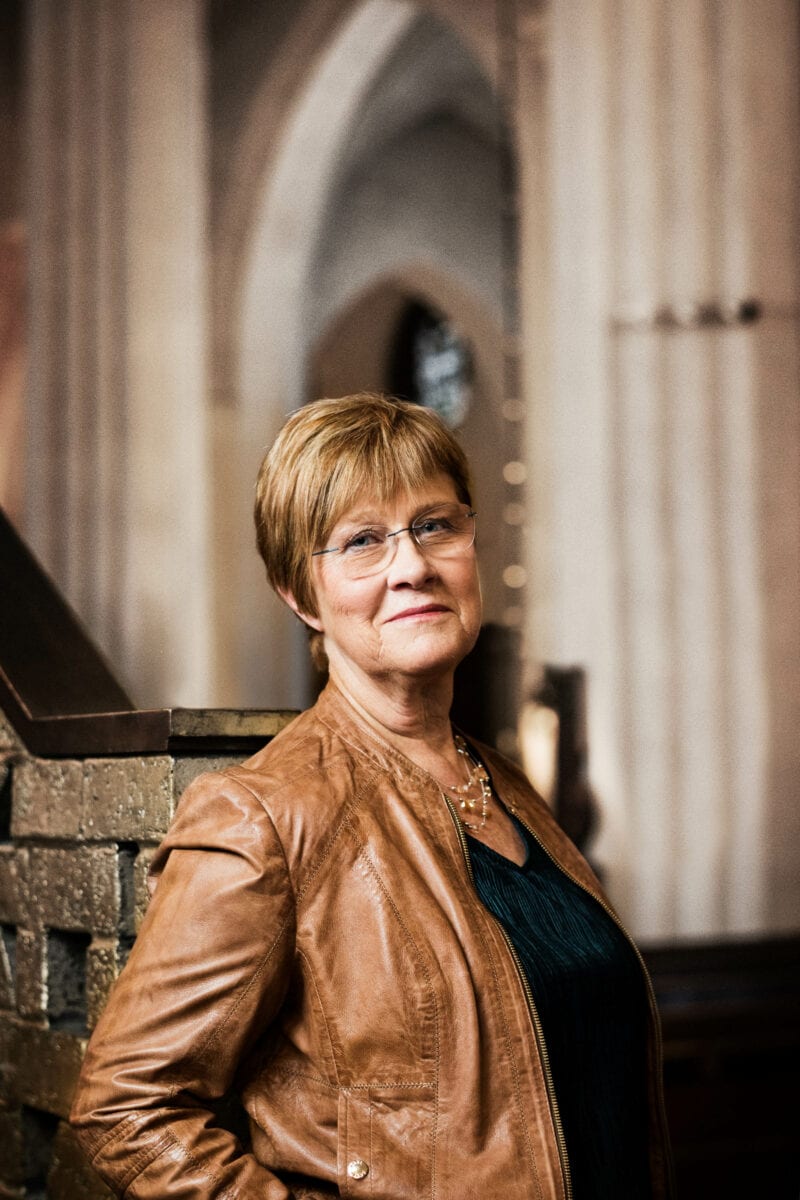 Crime fiction
Rights sold
Czech Republic
Finland
Germany
Norway
Sweden
Marianne Cedervall has a past as a Swedish and English teacher. Writing has followed her throughout her grownup life, but it wasn't until 2009 she debuted as a novelist.
Marianne Cedervall treats her readers to a unique and wonderful mix of saga, crime and epic novel. She deals with big topics like love, friendship and revenge, but lets the story take place in the middle of the everyday life in Sweden today. Despite that her heroes do not always follow the frame of the law; they always seem to have moral on their side. It is relieving, exciting and very entertaining. As a reader you are always close to a smile when holding a book by Marianne Cedervall in your hands.
Marianne Cedervall's craftsmanship holds both good literary style and much care for details and plot. The result – really good page turning reads.
Bibliography
2018 – Kissed by the Dew (Som daggen stilla kysst), crime novel
2017 – Where The Sun Never Shines (Dit solen aldrig når), crime novel
2016 – Leave the Past at Rest (Låt det som varit vila), crime novel
2015 – Marked by Shadows (Av skuggor märkt), crime novel
The Mirjam and Hervor series
2019 – Snowstars (Snöstjärnor), audio novel
2014 – Blackbird (Solsvärta), novel
2013 – The Storm Petrel (Stormsvala), novel
2011 – The Distaff Side (Spinnsidan), novel
2010 – Black Winter (Svartvintern), novel
2009 – Swinebite (Svinhugg), novel
Readers comments
"Marianne Cedervall is fantastic. She writes so incredibly good, and I am reading at breakneck speed. Have read all three books, and eagerly await the next. I love Mirjam and Hervor."
"You cannot quit, you stretch read, you do not  want the book to end, I'm just saying, do you want to read something with compassion and voltage read this."
"Fun, exciting, wow – I would like to be there. Continue writing, Marianne!"
Author photo
Eva Lindblad
For photo rights please contact the photographer Eva Lindblad at eva@1001bild.se.