JENNY MILEWSKI
Spreading fear with pleasure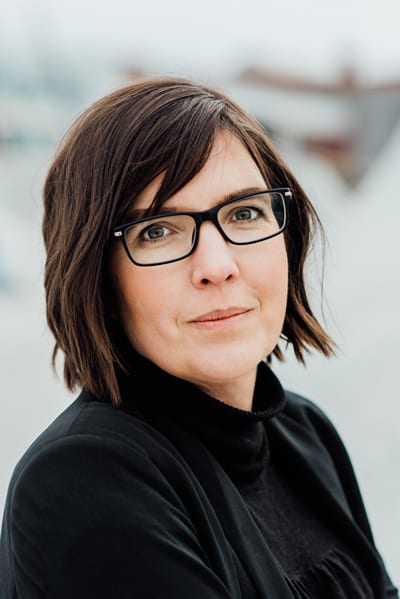 Horror fiction
YA fiction
Rights
Czech Republic
Germany
Sweden
Jenny Milewski loves horror. With her debut novel The Scalpel Dance she shook and scared both readers and reviewer. All agreed that this was an unusually delightful way to be frightened. With a new twist on the classic themes she takes the horror right into our time, convincing and with a great sense of black humor.
The fascination for horror has been around as long as Jenny Milewski can remember. As a teenager in southern Dalarna she eagerly read Edgar Allan Poe's collected works, as well as Stephen King novels. After nearly twenty years of professional writing as a copywriter and like, she took the final step into fiction. No one doubted that her debut was going to be a nasty story.
Jenny Milewski on why she chooses to write horror novels:
"Because it's simply so incredibly fun to write horror. Fear is a great tool that allows you to push things to an edge and see what happens to people in extreme situations. Good horror evokes emotions in readers. You come really close the characters and the readers should be able to personally experience the characters' fear."
Besides horror masters like Edgar Allen Poe, Stephen King, HPLovecraft, Bret Easton Ellis and John Ajvide Lindqvist, Jenny Milewski reads all kinds of literature and likes good tension, such as Val McDermid. And the stories of Sherlock Holmes. She lives with her family and a dog outside Malmö.
Readers comments
"Yuko was a wonderful horror novel, I couldn't stop reading until I had finished it!"
"The last few chapters, I was sitting on pins and needles and could not drop the book even for a second. The end was really exciting  and lifted the whole book, especially the last few pages that I thought was brilliant."
"This is a book about books. With Dexter vibes. And it starts with a Morrissey quote. I like!"
"Highly recommended for horror lovers who do not have a hard time reading about blood flowing in large quantities."
"This book mixes splashing horror with black humor in a brilliant way."
Author photo
Roger Nällsjö. For photo rights, contact the photographer at roger@rogernellsjo.com or via his web