JOHANNES PINTER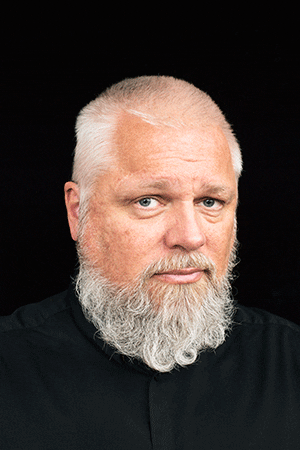 Children Horror Fiction
Children Horror Fiction - The MONSTER MONSTER SERIES
Adult fiction
Rights
Rights for children's horror fiction
Sweden
Rights for adult fiction
Sweden

Film Rights
1007: Solid Entertainment, Sweden
Johannes Pinter always strives for higher tension, darker themes and edgier stories. He's worked with storytelling throughout his life. It doesn't matter if it's been as a film journalist and video copywriter, as screenwriter and movie trailer producer, or fictional author of books for adults and children – it's always about finding the ultimate angle to capture the receiver's interest.
Before Johannes started writing books, he worked, among other things, as a screenwriter. Through hard work and master classes for the likes of script guru Robert McKee, he learned to pinpoint and refine the essence of a good story. He's taken this knowledge into his literary work.
Horror and suspense is his preferred genres. There, he finds endless opportunities to explore themes and narratives that people recognize, but from new and surprising angles. He's written two horror novels, and works on an elevated crime novel trilogy together with author Mattias Leivinger.
The fall of 2018 sees the start of his children's chapter book series "Monster Monster" with its two first titles. There he broadens his views: writing horror for kids means new opportunities and new challenges. In the series about five children whose creative abilities become magic, the protagonists are exposed to monsters from their own nightmares.
And ultimately, isn't that what all good horror is about: facing the demons with the only weapon a person has left in the end – her own unique set of mind and hands.
Bibliography Children's Fiction
The MONSTER MONSTER series
2021 – The Halloween Dogs (Halloweenhundarna), children's horror
2021 – The Robot Knight (Robotriddaren), children's horror
2020 – The Groke Ghost (Mårrspöket), children's horror
2020 – The Skeleton Angel (Skelettängeln), children's horror
2019 – The Mermaid Beast (Sjöjungfruodjuret), children's horror
2019 – The Magician Goblin (Trollkarlstrollet), children's horror
2019 – The Space Slugs (Rymdmördarsniglarna), children's horror
2019 – The Were-Gnome (Varulvsvätten), children's horror
2018 – The Karate Mummy (Karatemumien), children's horror
2018 – The Flesh-Eating Tentacle Trap (Den köttätande tentakelväxten), children's horror
Other titles
2019 – The Baby Farmer's Children (Änglamakerskans barn), children's horror