Linda May Kallestein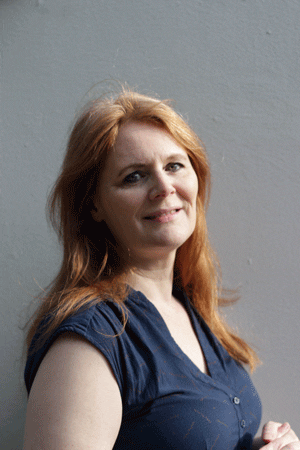 SCREENWRITER PHOTO
Private
Linda May Kallestein is an American/Norwegian screenwriter and director of non-scripted television series based in Oslo, Norway.
Atlantic Crossing, which she co-wrote with creator Alexander Eik, is her first major tv series for an international audience. It premiered at Cannes International Series Festival 2020 as a part of the competition program and is sold to more than 30 countries. Among the broadcasters is PBS Masterpiece, where Atlantic Crossing is the first Scandinavian drama series to be aired on their channel.
Linda May previously wrote Kick It! (Kule kidz gråter ikke), a feature movie for teens, and co-wrote The Little Grey Tractor: Country Fun (Gråtass, gøy på landet), a feature movie for children. These two movies were produced for Norwegian audiences but have received awards at festivals worldwide.
FILMOGRAGPY
TV Series and Feature Films – Writer/Director
Atlantic Crossing (Co-Writer) – Tv drama series, 8 episodes. Creator/Director: Alexander Eik. Production Company: Cinenord Drama
Little Grey Fergie, Country Fun (Co-Writer. 2016) – Family/Children. Director: Peder Hamdahl Næss. Production Company: Cinenord Kidstory
Kick It (Writer. 2014) – Family/Children. Director: Katarina Launing. Production Company: Cinenord Kidstory
Nightworkers (Post-Production Writer, Director. Season 1. 2013)  – Tv documentary series, 12 episodes. Production Company: Rakett Tv
Rescue Vessels (Director. Season 1. 2012)  – Tv documentary series, 48 episodes. Production Company: ITV Studios Norway
Shorts – Writer/Director
See Me (Co-Writer. 2016) – Family/Children. Director: Igor Devold. Produced by The Norwegian Cancer Foundation
A Romm With No View (Writer, Producer. 2012) – Youth. Director: Inger Lene Stordrange. Production Company: Genesis Film
Midsummer Night Shadow  Co-Writer. 2011) – Family/Children.  Director: Stian Einar Forgaard. Production Company: Phantom Film
The Cut (Director, Writer 2009) – Documentary. Director: Linda May Kallestein. Production Company: Phantom Film
Johannes And The Journey To The Land Of The Smiles (Director. 2008) – Documentary for children. Director: Linda May Kallestein. Produced by TV Tro
Spark (Writer. 2007) – Drama. Director: Inger Lene Stordrange. Production Company: Kitchen Film Teams