JOHANNES PINTER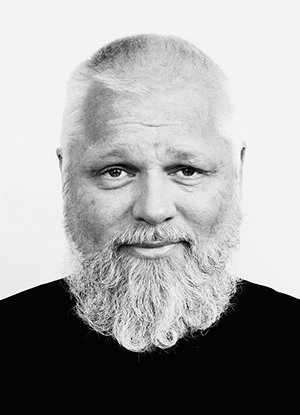 Johannes Pinter strives for higher tension, darker themes and edgier storytelling, in genres spanning from crime to horror. He's published two horror novels and in 2017 he and co-writer Mattias Leivinger debuted as a duo with the elevated crime novel Stained by Darkness.
Besides fictional writing, Johannes Pinter works in the Swedish film industry as director and screenwriter. After the thriller Sleepwalker which Johannes Pinter directed he wrote two script versions for the action film Pathfinder, directed by American blockbuster-helmer Marcus Nispel.
Meanwhile, he also developed, as a director and writer a couple of Scandinavian projects: the Swedish noir thriller Accident man, the Swedish/Norwegian dark comedy The undertakers  and the Norwegian horror TV series The Rig.
In 2010 Johannes Pinter adapted Roslund & Hellström's crime novel The Beast for Swedish SVT. In 2011, he co-wrote the youth thriller Skills, which he also directed. In 2014, he wrote and directed one episode for horror anthology Faust 2.0.
He has attended the American creative writing instructor Robert McKee's esteemed screenwriting seminar Story.
FILMOGRAPHY
2014 – Faust 2.0,  horror anthology feature, writer/director
2011 – Skills, youth thriller feature, co-writer/director
2010 – The Beast (Odjuret), feature, writer
2007 – Pathfinder,  American action feature, co-writer
2000 – Sleepwalker, thriller feature, director