ATEFEH SEBDANI
From surviving to thriving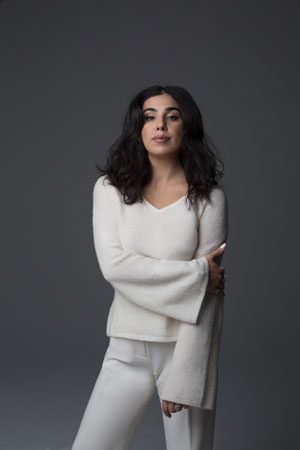 Non Fiction
Rights and awards
Rights 
Sweden
Awards and nominations
2021 – Women for Equality, Ellos Awards
2015 – Stage Fright by David JP Phillips
2015 – Transformer of the year, Microsoft
2015 – Top 30 under 30, 4Potentials
2015 – The top 100 rising potentials in Sweden, 4Potentials
2014 – Outstanding Parner Technology Strategist, Microsoft Corporation
2013 – Circle Of Excellence Gold Club, Microsoft Corporation
2011 – MACH Idol 2011, Microsoft and Duke Corporate Education
don't touch me!
I screamed
   without a sound
with all his body
above around and in
   all my body
 he touched me
in full force
    and all his sound
– atefeh sebdani
Atefeh was a child who never dreamt. Her upbringing was filled with catastrophic tragedies and the only reason she decided to make it through every day was the promise she had made her lost mother: to take responsibility of her brothers.
Yet, there was a force within her that kept her moving forward and ambitions who took her into a blooming career within the tech industry where she held various positions within leading, strategy, innovation and more. Her career kept being full of awards and recognitions.
From closing million dollar deals to be headhunted by book publishers.
When she opened up her profile on social media, she also decided to be the thing she missed out there: authentic and learning. Her passion for the writing was shining through and soon the publishers found her and the rest is history.
Today, as a mother of three, she has a pause from that rocket career in tech to pursue the dream she never allowed herself to have; launching her debut book. She combines this with writing projects and public speaking.
Atefeh Sebdani was born 1986 in Esfahan, Iran. She is an engineer and has worked as a digital strategist and business developer.
Bibliography
2023 – My Hand in Mine, memoir
Author photo
Mili Malinovic. For photo rights please contact the photographer at milimalinovic@gmail.com