NILLA KJELLSDOTTER
Ostrobothnian Nordic Noir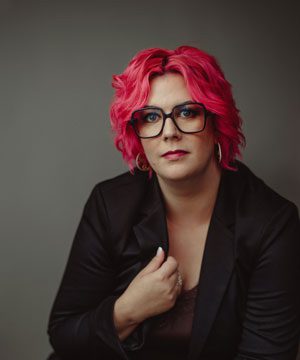 Fiction
Rights
Awards and nominations
2023 – winner of the Finnish Storytel Award 2023, as Best crime and suspense of the year (The Girl in the Stone Park)
2023 – nominated for the Swedish Storytel Award 2023, as Best crime and suspense of the year (The Girl in the Stone Park)
"Cause in the end I'm just a country girl who was born and raised in a small, small village called Pensala. I had a dream – I wanted to write books. And here I am today."
Nilla Kjellsdotter (b. 1987) lives with her husband, two children and four cats in Finnish Ostrobothnia. She grew up in a farming family in a small village with about 350 inhabitants, but moved as an adult to the neighboring village, Oravais, where her crime series about Police Detective Mija Wadö is also set. Nilla Kjellsdotter is part of the Swedish-speaking minority of Finland and writes in Swedish.
Already as a 5-year-old, she was interested in writing, an interest she has maintained ever since. Since she does not have a literary education and does not come from a literary family, the dream of writing felt unattainable for a long time. It was not many years ago that she dared to take the step and try her wings as a writer.
Before she started working full-time as a writer, Nilla Kjellsdotter worked part-time as a secretary at a law firm, and occasionally jumped in as a truck driver in her in-laws' transport company.
Her crime series featuring Mija Wadö are addictive page-turners about people with striking life stories who commit or become victims of crimes. The reader quickly becomes involved in the cases unfolding dark secrets.
The Mija Wadö series has had a successful start at the top of the bestseller charts in both Sweden and Finland, with over 100 000 copies sold the first year. The Girl in the Stone Park won the Finnish Storytel Award 2023, as Best crime and suspense of the year, and was nominated for the Swedish Storytel Award 2023 in the same category.
Bibliography
2023 – Weak Flesh (Himmelsgården), crime novel
2022 – The Girl in the Stone Park (Flickan i stenparken), crime novel
Author photo
Kajsa Göransson. For photo rights please contact the photographer at info@kajsacharlotta.se or https://www.kajsacharlotta.se/