Håkan Östlundh
Quality pageturner with many dimensions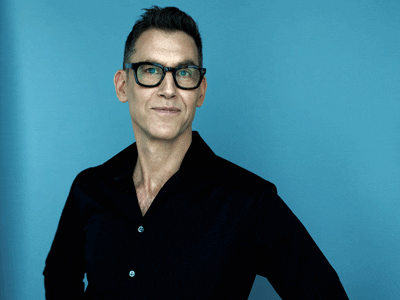 Thriller
Crime fiction
General fiction
Rights thriller
Czech Republic
Finland
Germany
Italy
The Netherlands
Sweden
Rights Fredrik Broman series
Czech Republic
Denmark
France
Germany
Israel
Italy
The Netherlands
Norway
Poland
Sweden
Turkey
USA
Håkan Östlundh brings his readers right into the action, amuses them, makes them nervous, angry, happy and sad with his knife-sharp skill visualizing scenes and creating characters. Not a single detail in the text is left hanging; everything has its reason. 
Östlundh's protagonists are smart, which allows you to feel clever when you read. Yet you will be surprised by the turns the intriguing stories takes. Once you start to read, you don't want to put the book down, and once you've finished, you won't forget it, perhaps because the solutions are not simple and morality not as clear-cut as you would imagine.
2021 the brilliant finale of the compelling, internationally lauded thriller trilogy is published. In three impressively conceived, high tension page-turners Håkan Östlundh welcomes you to enter a frightening world where a life is nothing worth in the pursuit of power and money. You will be involved in the lives of a young man and a woman who meets when his father and her lover dies in an explosion. And you will fear for their lives in the nail-biting, well-twisted Prophet Trilogy.
Håkan Östlundh debuted as an author right out of high school and then studied literature and worked as a journalist. The Swedish readers are well acquainted with his authorship from the crime novels about policeman Fredrik Broman as well as by his fiction novels. He also writes for television and film.
Bibliography crime fiction
2023 – High School Sweetheart (Människorov), crime novel
2014 – Out of Darkness (Män ur mörkret), crime novel
2012 – Lawless Country (Laglöst land), crime novel
2011 – The Intruder (Inkräktaren), crime novel
2008 – The Viper (Blot), crime novel
2006 – Terror (Terror) crime novel
2005 – The Diver (Dykaren), crime novel
2004 – Seaweed (Släke), crime novel
Bibliography thriller
2021 – The Death of the Prophet (Profetens sista död), thriller novel
2019 – The False Prophet (Den falske profeten), thriller novel
2018 – The Winter of the Prophet (Profetens vinter), thriller novel
Bibliography general fiction
2016 – To Sara, Burn After Reading (Till Sara, sedan bränns allt), novel
2010 – To Catch an Angel (Jag ska fånga en ängel), novel
Reader's comments
"A special praise to your extraordinary skill of story weaving; it's very effortlessly and elegantly done, quite masterly and among the best I read in Swedish."
"I love your books… they are super strong."
"I want to say thank you for your books, it's great to "disappear" into another world for a while."
"Håkan, thousands of thank you for a fantastic read!"