OUT OF DARKNESS (Män ur mörkret)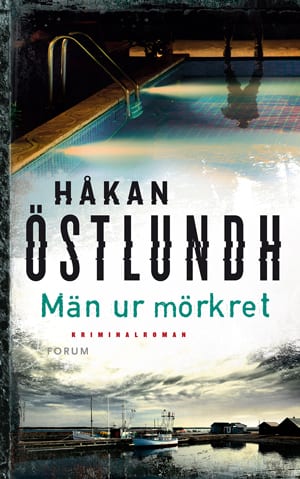 On a sunny Friday in May communication's director at Finkalk, Michael Nordborg, takes the first swim of the year in the pool. When he gets out of the water, someone is hiding inside the house.
Three days later, Nordborg's wife comes home from a weekend trip and finds him dead in one of the deck chairs – tied up and tortured. The next day a politician is murdered in her apartment in Visby. She has written an article in which she expresses support for Finkalk's controversial limestone quarry on Gotland.
For the families of the victims, it is obvious that the killer is among the group of militant activists trying to stop the new limestone quarry. Fredrik Broman and his colleagues are not so sure. The killer seems to have planned the murder in great detail. There are nor fingerprints, DNA or other useful tracks at the crime scenes. They are looking for a killer who has an almost supernatural ability to outwit his pursuers.
Fredrik Broman is in the middle of moving to Stockholm when the first alarm comes in. When his father becomes seriously ill the situation for Broman becomes overpowering. An increasing number of symptoms indicates that Fredrik's own health falters. He ignores them all. Eventually the hunt for the ruthless killer threatens to cost him his life.
Rights sold
Germany: Piper Verlag
The Netherlands: Lantaarn Publishers, Lind & Co (audio)
Norway: Cappelen Damm
Sweden: Forum