JENNY JÄGERFELD
Contemporary stories that change your perspective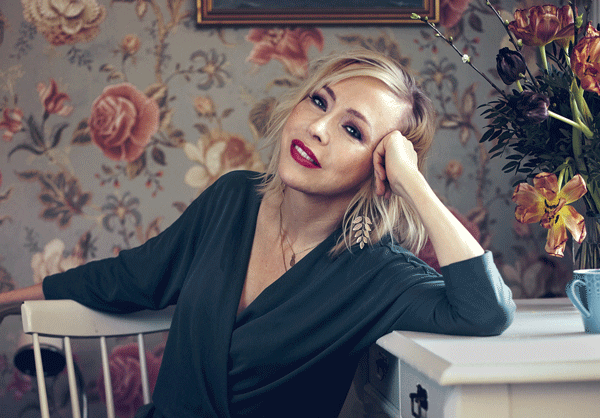 Children fiction
YA fiction
Adult fiction
Rights
YA & children fiction
Azerbaijan
China
Czech Republic
Denmark
Estonia
Finland
France
Germany
Iceland
Italy
Japan
Korea
Latvia
Lithuania
Macedonian
The Netherlands
Norway
Poland
Russia
Slovenia
Sweden
Turkey
Film rights
I'm Just So-o Easygoing: Cinenic Film, Sweden
Comedy Queen: FLX, Sweden
Adult fiction
Fokus
Like
Blanvalet
il Saggiatore
Norstedts
Film rights
Sparkle, Daze, Amaze: Spacetruckin´/Ylva Forner
Monsters in Therapy: ITV
Sparkle, Daze, Amaze: Folkteatern Göteborg, Sweden
Awards & Nominations
2022 – Nominated for the Astrid Lindgren Memorial Award
2021 – Shortlisted for the Swedish Radio's Children Book Award
2020 – Best children's book, Swedish Radio's Children Book Award
2020 – The Expressen Heffaklumpen Prize
2019 – Best children's book, Estonian Children's Literature Centre Book Award
2019 – The Broocman Prize
2019 – Shortlisted by IBBY Estonia for the Tower of Babel Award for translated children's literature
2019 – Shortlisted for the August Prize
2018 – Shortlisted for The Nils Holgersson Plaque
2018 – Best children's book, Swedish Radio's Children Book Award
2018 – Shortlisted for the August Prize
2017 – Astrid Lindgren Prize
2014 – LAVA Prize
2010 – August Prize
2010 – Great Reader's Prize
Jenny Jägerfeld debuted as an author 2006 with A Hole in the Head. Her second book, the YA novel Me on the Floor, Bleeding won the August Price 2010 in the category children's and teenager books.
With the middle grade novels Top Bro! and Comedy Queen she found new readers, and Jenny Jägerfeld´s books have been praised by both the readers and reviewers. Comedy Queen was awarded Best children's book 2018 (Swedish Radio's Children Book Award), shortlisted for "Best Swedish Children's and YA", 2018 (August Prize) and shortlisted for The Nils Holgersson Plaque – Best Swedish Children's and YA novel 2018 (Swedish Library Association). In 2017 she was awarded the Astrid Lindgren Prize.
Jenny Jägerfeld is a psychologist and has worked with children, teenagers and adults in both public and private practice. She has also studied philosophy and sexology and worked as a writing teacher. She writes columns and is often a guest in radio and tv.
Together with psychologist Jonas Mosskin she runs the seminar series "Psychologists reading books/Psychologists watching films" in which they talk about and analyse books and films.
Jägerfeld's middle grade novel My Royal Grand Golden Life was nominated for the August Prize and shortlisted for the Swedish Radio Children Book's Award. And in 2021 the sequel My Royal Grand Golden Death is published. Just as in her previous books, Jägerfeld writes an unforgettable story combining magnificent humor and important topics.
Jenny Jägerfeld's instagram
Jenny Jägerfeld's twitter
Bibliography YA & children fiction
2021 – My Royal Grand Golden Death (Min storslagna död), children novel (9-12)
2019 – My Royal Grand Golden Life (Mitt storslagna liv), children novel (9-12)
2019 – Ask Jenny – a book about the body, soul and everything in between (Fråga Jenny – om kroppen, själen och allt runtomkring), children non-fiction (9-12)
2018 – Comedy Queen (Comedy Queen), children novel (9-12)
2016 – Top Bro! (Brorsan är Kung!), children novel (9-12)
2013 – I'm Just So-o Easygoing (Jag är ju så jävla easy going), young adult novel
2010 – Me on the Floor, Bleeding (Här ligger jag och blöder), young adult novel
Bibliography Adult fiction
2020 – Monsters in Therapy (Monster i terapi), with Mats Strandberg, novel
2018 – Sparkle, Daze, Amaze (Blixtra, spraka, blända!), novel
2006 – A Hole in the Head (Hål i huvudet), novel
Reader's comments
"I love it. So unbelievably funny and insanely sad at the same time – and here I lie crying."
"Buy it, read it, love it!"
"Yep, I loved it, and yep, I stretch read it."
"It is black humor, ironic and at times quite funny, but that feeling of paralyzing grief, bland and misdirected anger is stronger."
"Me on the Floor, Bleeding is the best YA novel I have read in a long time."