SIRI PETTERSEN & H.L. PHOENIX
The masters of fantasy invite the youngest readers to their world of magic!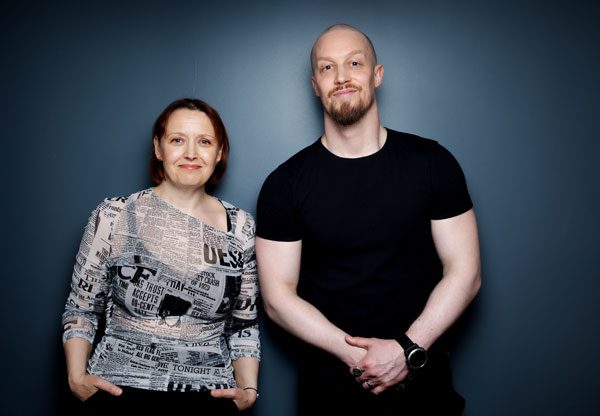 Children's books
Rights and awards
Siri Pettersen and H.L. Phoenix, two of Norway's best fantasy writers, have created a series of quality books for the very youngest readers.
Curious and imaginative kids will get unforgettable reading moments with these cute pointing books. The Fantastic Babybooks team up with children's imaginations and introduces them to fantastical worlds.
The books are a tribute to curiosity and imagination, the spirit of adventure and the desire to read, from two of Norway's foremost authors. Playful, cute and just the right amount of scary.
The geeky baby books are also the perfect gift for grandparents, godmothers and fathers, friends and everyone who wants to bring the best present to the party!
And as a bonus for the cautious, Siri and Helge also made a Christmas edition, Joyful Babybook with wit Rudolf, Santa's helpers and the marsipan pig.
Siri Pettersen about the project:
"They're tiny, but in this case it's the reader's size that counts. This idea has been on ice for years cause I couldn't get the drawings right, until I met H. L. Phoenix, who rules with drawings! We worked in secret, and the result is a series of GORGEOUS AND GEEKY BABYBOOKS, for kids, and adults who have kept their joy of life! 
When I say fantasy is for everyone I really mean it! Still babies often have to settle for dull realism: Ball… Bottle… Bucket… House… Not on our watch! Babybooks don't have to be boring, they can be fantastic, mythical, magical and horrible!"
Bibliography
2023 – Fantastic Babybook
2023 – Mythical Babybook
2023 – Magical Babybook
2023 – Horrible Babybook
2023 – Joyful Babybook
Author photo
Agnete Brun. For photo rights please contact the photographer at agnete.brun@gmail.com