REBECKA E. ALDÉN
Characters you can't trust, twists you won't guess!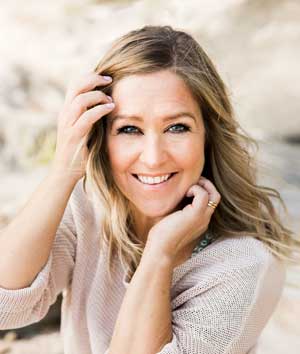 The Sea Rescue series
Psychological thrillers, standalone
Rights The Sea Rescue series
Denmark
Estonia
Finland
The Netherlands
Norway
Sweden
Rights standalones
Czech Republic
Denmark
Germany
The Netherlands
France
Hungary
Iceland
Russia
Sweden
Awards and nomination
Rebecka E. Aldén is a journalist and has always dreamt of becoming a writer. In 2018 she made the decision to become a full-time writer. Rebecka E. Aldén has a major social commitment and has previously been widely mentioned in the public debate, she has been a debater and chronicler of several newspapers. In her spare time, she is a children gymnastics trainer.
Rebecka E. Aldén's novels can best be described as domestic noir where there are no winners or losers. They don't include that much police work, the tension is rather build up between the characters, and her books have been compared to Paula Hawkins' and Gillian Flynn's. In 2015 Rebecka E. Aldén made her literary debut with the suspenseful page-turner The Eighth Deadly Sin, which was shortlisted for "Best Debut of the Year" by The Swedish Academy of Crime Writers. She has written two more standalone psychological thrillers and with her latest standalone title Deadline, Aldén went back to a familiar environment, set in the media industry of which she's been part of for fifteen years working as a journalist. She has co-written Isabella together with Isabella Löwengrip, which has sold over 30 000 copies in Sweden and won Nextory E-book Awards 2021 in the category Biography & Reportage.
Rebecka E. Aldén is an avid sailor and has spent most of her summers, both as a child and adult, in the Stockholm and Åbo archipelago where she and her husband has a summer cottage. In summer 2022, the first book in the Sea Rescue series was published. Black Sails is an intense and claustrophobic sibling drama that takes place on a sailboat five hot July days. This new suspense series is set in the seductively beautiful Swedish archipelago following a small, tight-knit group of Sea Rescue volunteers. Next book in the series is Red August Moon.