DANIEL KARLSSON
Gravitates towards stories that hurt, because that's also where you always find humor.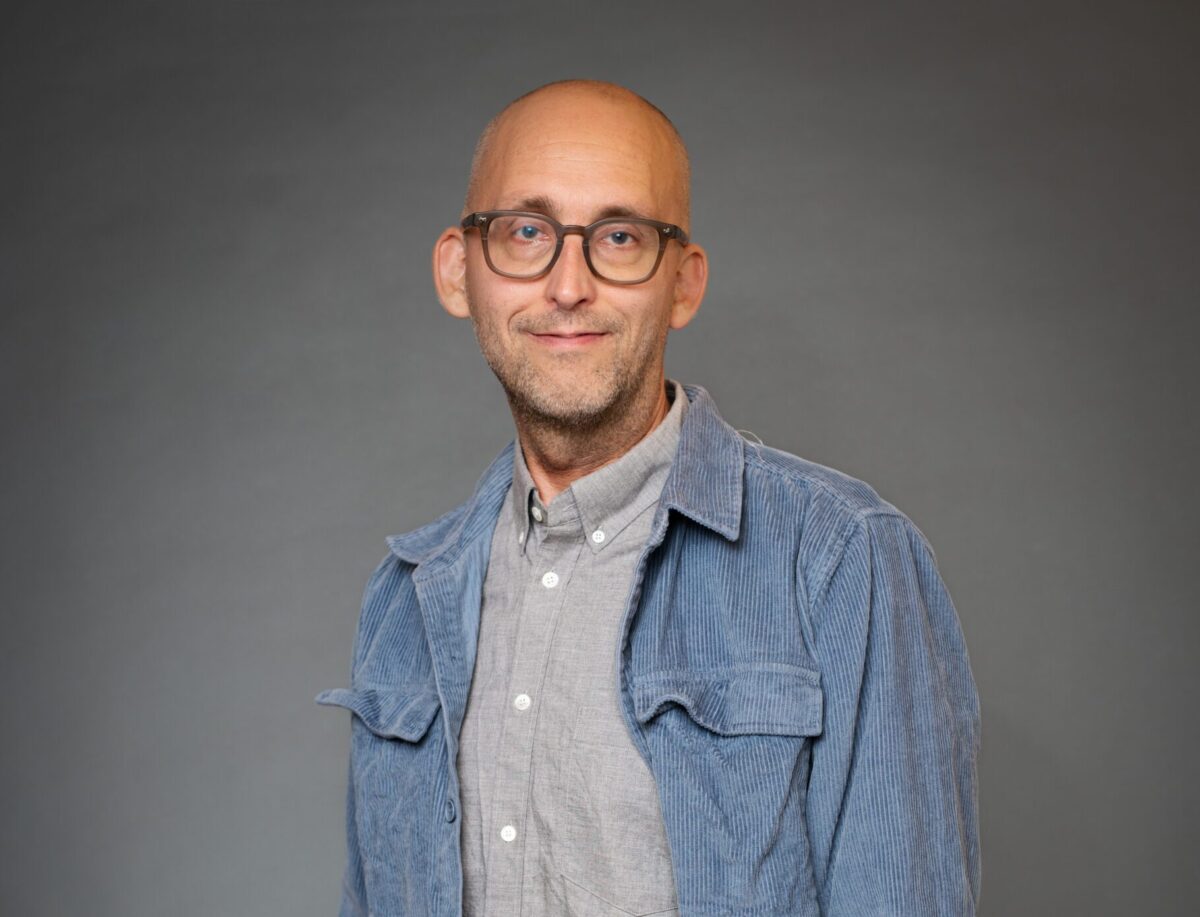 Photo: Hans Alm
For photo rights, contact Grand Agency at natalie@grandagency.se
AWARDS
2019 – Guldbagge Awards – Audience Award for Jag kommer hem igen till Jul
2003 – Guldbagge Awards – Best Short film for Viktor och hans bröder
2001 – Ingmar Bergman-priset (m. E. Ahrnbom, J. Broman, L. Gottfridsson, M. Klingberg, A. Pyk)
Daniel Karlsson writes scripts for film, TV, radio and the stage. He has written or co-written the feature films Min pappa Marianne, Jag kommer hem igen till jul, All Inclusive and Hallonbåtsflyktingen. The films are on different parts of the scale between drama and comedy, but they are all about families in different stages of crisis. Daniel often gravitates towards stories that hurt, because that's also where the humor is.
For TV, he has most recently been one of the main writers for the drama-comedy series Vuxna människor, and he has also written episodes for everything from the success series Tunna blå linjen, SPUNG 2.0, Beck and Lite som du, to children's tv-shows such as Allt och lite till, Allrams höjdarpaket and the Kristallen-awarded Lasse-Majas detektivbyrå. Daniel likes to switch between being a main writer and episode writer and he enjoys collaborating with others.
He has a recurring collaboration with Ida Kjellin with whom he has written Min pappa Marianne, the multiple award-winning radio series Mördarens apa and Exorcismen i Eksjö. And more projects are in the works …
For Swedish Radio Drama for the Young, Daniel has been involved in writing two Christmas calendars, and the series F-som i sämst as well as Den oändliga historien.
Daniel also takes on assignments as a dramaturg for film and television.
FILMOGRAPHY
Film
2020 – Min pappa Marianne, feature film (With Ida Kjellin)
2019 – Jag kommer hem igen till jul,  feature film
2017 – All Inclusive , feature film (with Mette Heno)
2014 – Beck 29 – Invasionen
2014 – Hallonbåtsflyktingen, feature film (with Erik Ahrnbom)
2011 – Någon att älska, short film
2007 – Ett enklare liv, feature film for TV (with Josefine Broman)
2005 – En sak som hände på Öbacka, short film
2002 – Viktor och hans bröder (30') (with Linn Gottfridsson)
TV
2022 – Vuxna människor, TV4, head writer (8 ep)
2022 – Tunna blå linjen, SVT, episode writer (2 ep)
2021 – LasseMajas detektivbyrå, TV4, episode writer (2 ep)
2020 – LasseMajas detektivbyrå, TV4 episode writer (2 ep)
2005 – Lite som du, SVT, episode writer (3 ep)
2004 – Höjdarna, SVT, episode writer (4 ep)
2003 – Ella på två ställen, SVT, writer (3 ep)
2003 – S.P.U.N.G. 2.0, SVT, episode writer (ep. 11)
2003 – Dreamteam, SVT, writer (ep. 1-8)
2003 – Allt och lite till, SVT, episode writer (4 ep)
2002 – Skeppsholmen, SVT, episode writer (ep. 14)
Stage
2013-2016 – Hans och Greta i Högdalen, Fria Teatern
2010 – Remake, Östgötateatern, ung-scen/öst
2008-2015 – Kamratstödjaren, Fria Teatern
2008 – Kamratstödjaren, Östgötateatern, ung-scen/öst
2002 – Oberörbara, Östgötateatern, ung-scen/öst
Radio
2021 – Eksorcismen på Aerö, DR (with Ida Kjellin)
2020 – F – Som i sämst
2020 – Exorcismen i Eksjö (with Ida Kjellin)
2018 – Julkalendern Tonje i Glimmerdalen (with Janne Vierth)
2018 – Lärarna (with Laura Wihlborg och Paula McManus)
2017 – Mördarens Apa (with Ida Kjellin)
2016 – Den oändliga historien (with Pia Gradvall)
2016 – Julkalendern Lyckoborgen (with Alex Haridi and Cilla Jackert)