LINA FORSS
Gripping entertainment with forward drive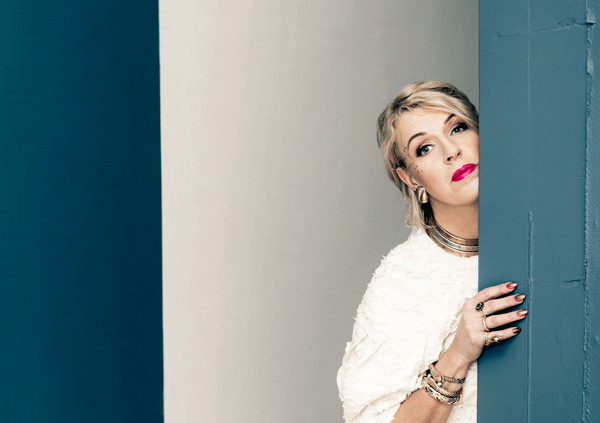 Romance
General fiction
YA fiction
Rights
Rights adult fiction
Denmark
Norway
Finland
Sweden
Rights YA fiction
Germany
Sweden
Lina Forss writes for both grownups and young adults – there are no limits when she unleashes her creative flow.
There are no limits when Lina Forss unleashes her creative flow. Her novels link serious observations with hilarious stories, adding wonderful descriptions of situations of all kinds. No matter where you are in life, you'll picture yourself in her depictions of relationships, doubts and anxiety. Her erotic short stories are boundlessly hot and diverse between consenting adults. Lina Forss writes to find out more, always more. Or, in her own words, "The day I discover the meaning of life is the day everything loses it's fascination. Gratefully that won't happen."
Lina Forss' debut was an autobiography bursting with the same excitements and palette of character that constitutes her own life. Her straight forward teenage novels have reached a broad audience and her original Swedish romances all steam of passion, love and jealousy in a colourful, diversified mix. One of Sweden's top romance writers.
With Love in case of snow she is creating her own Feelgood brand – funny, sexy, urban, smart.
Bibliography
2019 – Love In Case of Snow (Kärlek i mån av snö), feelgood novel
2017 – Love City – Stockholm Romance series (Storstadskärlek), romance
2016 – The Heiress (Arvtagerskan), romance
2012 – Sister Dearest, Wicked Nice (Allra hemskaste syster), novel
2010 – Drama Queens. In a Life Close to You (Drama Queens. I ett liv nära dig), short novel collection
2009 – Agnes Loves Edward (Agnes hjärta Edward), novel
2007 – Raspberry Creek (Hallonbäcken), novel
2006 – Wild Angel (Vildängel), novel
Bibliography YA fiction
2013 – Who Can Sail Without Wind? (Vem kan segla förutan vind?), teenage novel
2012 – One Night (En natt), teenage novel, co-writer Niklas Krog
2012 – Faith, Hope or Charity? (Tro, hopp eller kärlek?), teenage novel
2011 – In Love with Love (Kär i kärleken), teenage novel
Reader's comments
"City Love is less nasty than 50 shades of … Right sex is the best sex. I think City Love was perfect!"
"Thank you for an entertaining read. The mother's words on her deathbed totally moved me. Romance with a happily ever after feels good. I'm just reading your book and I'm absolutely hooked. I can see how you've applied yourself to the romance genre. Your language is amazing! It's certainly an art form in itself to adjust one's language and writing technique. I really like your story."
"Lina! I read your book on the flight back from Toulouse today; fun, exciting – and sexy! Congratulations to you! (I've just placed it on my husband's bedside table ;))"
/ 70-year old woman
"Love romance, it's a must read!"
"I've just read your book from beginning to end in one sitting! Soo bloody good!!!! Its really weird how I got involved with your characters, and how I see myself in Sofi and like Peder although he is totally full of himself. But still soooo good looking I just want him!!! I've talked to everyone I know about it, they all want to read. You're amazing!"
"Most talented Lina! What a book you have written! I've just finished The Heiress … when is the next one coming out?"
"I've just finished The Heiress, couldn't let go. Will summarize it as funny, entertaining and Im definitely looking forward to its sequel. Comparing to the Harlequin pockets my teenage sweetheart lent me on a beach somewhere, Im delighted to note that the language is less timid and plenty more graphic when the going gets hot. Furthermore, The Heiress is a lot more believable and well written."
/ 50-year old man
"I had so much fun reading your book. The characters were great to get to know and it was interesting to learn about the business. And the sex was advanced! Not usually a huge fan of happy endings just for the sake of it, I completely see how The Heiress deserved one. Thank you. Will the next book be about the same people?"
/ almost 80-year old man
"You can certainly write, the pen running with words while creating short and sharp sentences. Reading turns into a fun journey while you take us through labyrinths, in shrewd Lina Forss-style!"