FAITH, HOPE OR LOVE? (TRO HOPP ELLER KÄRLEK?)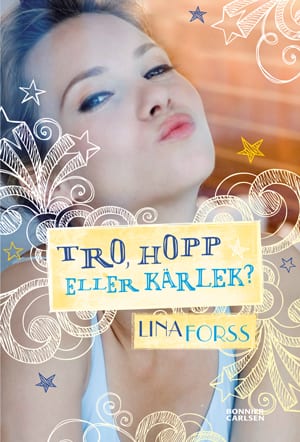 The first thing she sees is his slim hips, then she's hooked and she can't stop thinking about him. But is she in love? And what do you do when the guy you like want to have sex in a way that makes you blush the day after?
17-year-old Timmy's London life has been turned upside down, and mom and Örjan are separating. Caesar, Timm's worthless father, suddenly wants to take responsibility and help out. In the middle of this Timmy meets Liam who is 25 years old, tall and charming, and absolutely perfect. But who is he, really? And what does he want with Timmy? As the relationship deepens and the attraction grows Timmy slips further and further away from their ordinary life and their closest friends. Soon she finds herself in the middle of something that is not all that easy to get out of. For what do you do when your head says no but your body just screams yes?
Lina Forss writes catching and accurate in the long-awaited sequel to In Love With love. As the reader's relationship with Timmy grows you just want more.
346 pages
Rights
Sweden: Bonnier Carlsen
REVIEWS
"The language flows in felicitous expressions and the dialogue is crisp and accurate."
Svenska Dagbladet / SWE
"Lina Forss is linguistically gifted. One of the greatest benefit of the book is that thanks to her well-formed descriptions she creates a transparency into a world that is seldom portrayed in books for young people. Put simply, Lina Forss' books are a kind of Gossip Girl translated into Swedish."
BTJ / SWE