HEIDI AMSINCK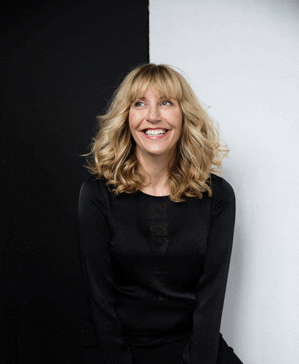 Fiction
Rights and awards
Rights 
Denmark
Germany
UK
Awards
2023 – Winner of the Danish Criminal Academy's Debut Award
2018 – Shortlisted for the Royal Society of Literature's V.S. Pritchett Memorial Prize
Heidi Amsinck was born in Copenhagen and trained as a journalist before moving to London aged twenty-four. Like Jensen, the protagonist of her popular series of Copenhagen crime novels, Heidi spent many years covering British news for Danish readers. Unlike Jensen, she never returned home.
Growing up in Denmark, Heidi was obsessed with dark and twisted tales including the stories of Edgar Allan Poe and Roald Dahl's Tales of the Unexpected. With an MA in Creative Writing from Birkbeck, University of London, under her belt, she has written numerous short stories for BBC Radio 4, such as the three-story sets Danish Noir, Copenhagen Confidential and Copenhagen Curios, all produced by Sweet Talk Productions.
My Name is Jensen, Heidi's first novel featuring reporter sleuth Jensen, was published in the UK in 2021, followed by The Girl in Photo in 2022, with the third in the series due to be published in 2024. Translated from English, the series is also published in Denmark and Germany.
When not writing Jensen novels, or reading crime fiction, Heidi leads a content team for a large, international bank. She lives in central London, close to the river, and has two grown-up sons.
In 2023 Heidi received the Danish Criminal Academy's Debut Award for My Name is Jensen. She was previously shortlisted for the Royal Society of Literature's V.S. Pritchett Memorial Prize. In 2018, she published Last Train to Helsingør, a collection of her stories for the BBC.
Praise from colleagues
"A brilliant debut from an author in full possession of the crime writing craft. Heidi Amsinck is hopefully here to stay."
Yrsa Sigurdardottir, Iceland
"Intriguing and hypnotically readable."
Andrew Taylor, UK
"Remember the name Jensen. We would like to see more of her as she reveals the dark side of Copenhagen."
Lone Theils, Denmark
Compelling, atmospheric and beautifully written, Scandi Noir has a new star.'
Louise Welsh, UK 
A brilliantly clever novel that should not be missed.'
Eva Björg Ægisdóttir, Iceland
'Draws you in from the first page. An excellent Nordic Noir.'
Lilja Sigurðardóttir, Iceland