EVA WHITEBROOK
Books that make a difference in children's lives.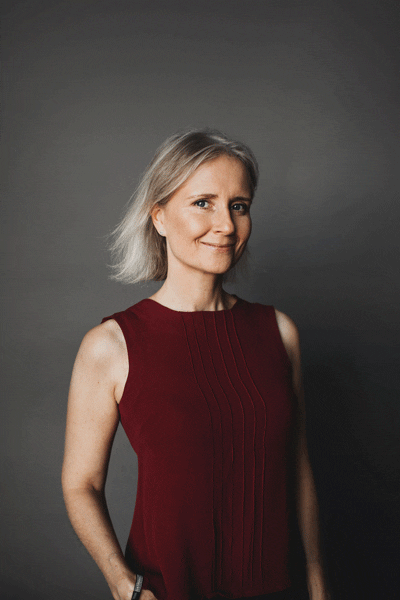 Children's books
Rights and awards
Rights 
Denmark
Sweden
Film rights
Eva Whitebrook's mission is to write books that make a difference in children's lives. She wants to create quality books of the kind that gave her own childhood comfort, joy, direction and perspective. The child's view is always central in her writing, but she makes a point of writing books that adults enjoy reading as well.
Eva Whitebrook studied history and literature at Stockholm University, literature at the University of Edinburgh and has a degree in Journalism. She worked as a journalist for many years, including news and feature reporting for Svenska Dagbladet, one of Sweden's two national daily newspapers, before going into publishing. Over the past decade, she has worked as a communications manager and PR-consultant for the oldest publishing houses in Sweden.
Her own first children's book, the poetic We are Monster Children (Vi är monsterbarn), illustrated by Lotta Geffenblad, was published to great critical and popular acclaim in 2020.
From a shortlist of four, including the year's ALMA prizewinner, drawn up by a panel representing Landskrona Municipal Libraries, the book was voted by pre-school staff and children to be the basis of a year-long project. Vi är monsterbarn was used in pre-school classes across all areas, from play, drawing and modelling to maths and discussion, culminating in a highly-successful day in which the author and illustrator were present and the children displayed their work.
Eva Whitebrook's second children's book, Manfred Becomes a Detective, (Manfred blir detektiv), illustrated by Marcus-Gunnar Pettersson, is the first of a series of picture books about Manfred, a grumpy old raven who has lost his zest for life. One night, he finds a lost seagull chick on his roof in the middle of Stockholm and takes it upon himself to find the chick's parents… A warm, exciting and humorous detective story with an underlying theme: the importance of finding your true calling.
Bibliography children fiction
2023 – Manfred and the Missing Flamingo (Manfred och den försvunna flamingon)
2022 –Manfred Becomes a Detective (Manfred blir detektiv)
2020 –We are Monster Children (Vi är monsterbarn)
Author photo
Kajsa Göransson. For photo rights please contact the photographer at info@kajsacharlotta.se