EMMY ABRAHAMSON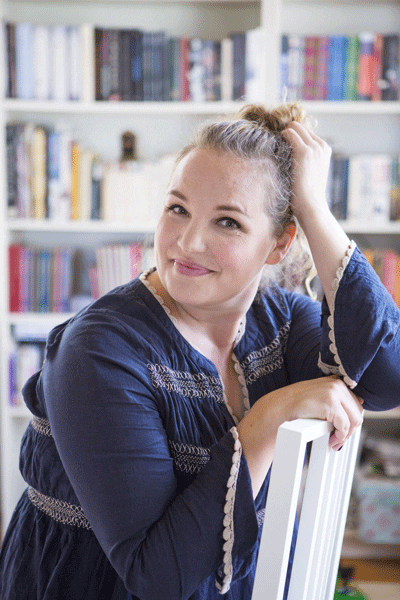 Feelgood fiction
Audio/digital
YA & Children's fiction
Rights
Bulgaria
Canada
Czech Republic
Denmark
Estonia
Finland
France
Germany
Greece
Hungary
Italy
Lithuania
Norway
The Netherlands
Poland
Russia
Serbia
Spain
Sweden
UK
US
Awards & nominations
2016 – Nominated for Ystads Allehandas Cultur Award
2012 – "Only Way is up" – nominated for the August Award
2012 – "My Dad is nice and my Mum is a foreigner" – nominated for the Children's Radio Book Award
Emmy Abrahamson wanted to be a serious writer so that people would think that she was as wise as her literary-hero Gandalf. Yet she soon discovered that her writing was more like Merry and Pippin after smoking pipe-weed, and she now sees it as an honor to be called one of Sweden's foremost feelgood and comedic writers.
Swedish/Polish and the daughter of a foreign correspondent, Emmy grew up in Sweden, Soviet Union and Austria becoming the epitome of a third culture kid. She then went to drama school in the UK only to realise that she didn't like being on stage and would much rather be the puppetmaster behind the curtain.
Her debut My Dad's Kind and My Mum's a Foreigner  (2011) was a young adult book received to great critical acclaim, and her second young adult book Only Way is Up (2012) was nominated for the August Award. Her first book for adults, How to Fall in Love with a Man Who Lives in a Bush (2016), based on how she had met her own husband, became an international bestseller and has been sold to 21 territories.
Emmy loves writing about intelligent, complex, relatable women who also happen to be very, very funny.