GUSTAV TEGBY
Noirish weirdness – closer than you think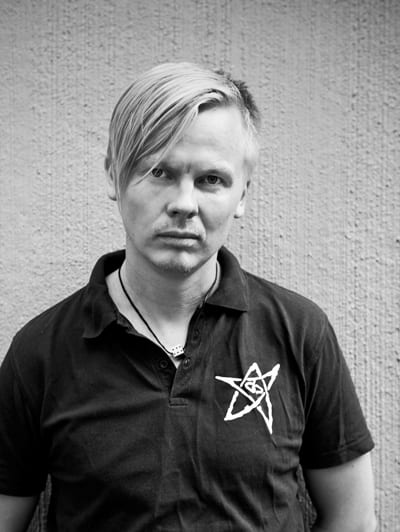 CHANGELINGS
YA FICTION
RIGHTS
Rights Touched
Czech Republic
Italy
Sweden
Rights The Changelings Trilogy
Sweden
AWARDS & NOMINATIONS
2022 – Army Of Orphans – Changelings book 1 – nominated for the Swedish Crimetime Award in the Kids/YA Category
2020 – Shortlisted for the Norrland Literature Prize
Gustav Tegby has fondness for everything that's weird, darkly funny and noir-ish. As a storyteller he always finds new ways to explore the best and the worst of humanity through the lens of the supernatural.
Gutav Tegby has worked for several years as a screenwriter, dramaturg and playwright. He has written more than thirty plays which have been performed in Sweden, Finland and the US. During the last years he has also written several drama productions for Swedish Radio, among them the prestigious Christmas series A Winter Nightmare (Marvinter) in 2017.
Gustav Tegby debuted as a novelist with the critically acclaimed YA story Touched (Beröringen) 2019, which features his signature mix of thrills, wry humor and characters faced with impossible choices. It was shortlisted for Norrland's Literary Award. In 2022 the first book in a series of three urban fantasy novels for 11+ readers, based on Nordic mythology, will be published.