THE LONGING DEAD - CHANGELINGS BOOK 2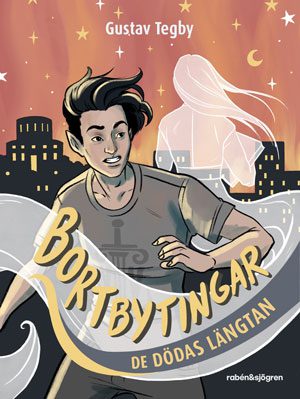 The book picks up just after part one, Army of Orphans – Changelings book 1. Dorian' s dead sister Nadia is actually alive somewhere and herself a changeling, and his crush Gabriel is held hostage by the Army of Orphans. 
Dorian has discovered that his beloved sister has survived her apparent death, and is a changeling just like him. Unfortunately, she is also the leader of The Army of Orphans, the ruthless Faerie organization he has just managed to piss off. Now his attempts to take responsibility and set things right have instead caused a secret, civil war among Stockholm's changelings. As Dorian and his friends are caught in the middle, his conflicting loyalties forces him to make an impossible choice.
The longing dead is the second part of the trilogy Changelings. Book one, Army of Orphans, was nominated for the Swedish Crimetime Award in the Kids/YA Category.
253 pages
Rights
Sweden: Rabén & Sjögren