KARIN ASPENSTRÖM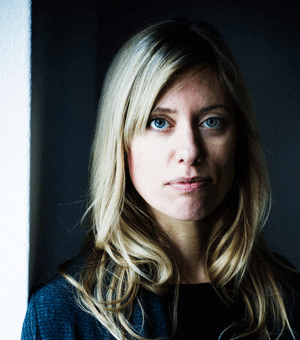 Fiction
Audio/Digital
Rights
Karin Aspenström has always been drawn to storytelling. She has been writing since she was a child and been immensely fascinated by characters who carries a darkness that they often are unaware of themselves.
She worked as a journalist and screenwriter for film and television for several years before she made her literary debut in 2013 with a thriller in collaboration with the former police infiltrator Peter Rätz. Together they make a poignant and nerve wrecking depiction of Rätz´s years undercover while he was infiltrating Bandidos, Hells Angels and the Russian mafia.
Aspenström has written two more novels, one a love story with thriller elements, a the later a bittersweet story of loneliness and togetherness, of invisible social norms and sex in the gray zone.
A recurring theme in Aspenström´s novels is the ordinary person who struggles with a dark past – a past that constantly threatens to catch up. She skillfully weaves in a sense of noir in descriptions of family life and relationships, which transforms her books into captivating, suspense novels.
Karin Aspenström grew up in Stockholm, but now lives in a small village in the region of Värmland which inspires her writing. Many things can be buried in the large, quiet forests and an idyllic small town life can hide many secrets.
Karin Aspenström´s fifth novel i, Dark Tracks, is inspired by the isolated and picturesque village she lives in and is the first part of a planned triptych, three independent suspense novels with a feminist theme, and all in the settings around the Klarälven river.
Author photo
Eva Lindblad. For photo rights please contact the photographer Eva Lindblad at eva@1001bild.se