IDA AXELSSON & ÅSA BONELLI
Heart racing crime author duo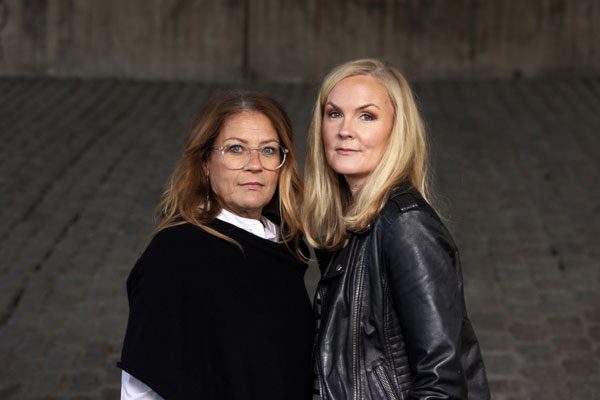 Fiction
Rights and awards
Rights 
Denmark
Netherlands
Sweden
Awards
Over the course of their ten-year friendship, Ida and Åsa have written a number of books individually before finally deciding to write something together. Now, they cannot imagine it any other way. This is how to the idea of the True Crime podcaster Billie Karlsson – the founder of the prize-winning podcast, Truth, and the main character of their new book series – was born.
For Billie, the podcast is not just a job – it's her life, the most important thing she has. This is why she often crosses the line of what is considered ethical, and the main reason why she quit her job as an investigative journalist – she wants to find the answers in her own way.
IDA AXELSSON was born in 1981. She lives in Stockholm but was born and raised in Helsingborg. She has previously written a crime series about Police Inspector Linn Wide. Ida combines her writing with her job at the Stockholm Police, where she investigates violent crimes.
ÅSA BONELLI was born in 1968 and lives in Stockholm. She debuted in 2015 and has released six books. She now works as a full-time author. Åsa has written both feel-good novels and crime fiction, but regardless of genre, her books are characterised by their fast pace and intensity.
Axelsson & Bonelli's Instagram