SARA B. ELFGREN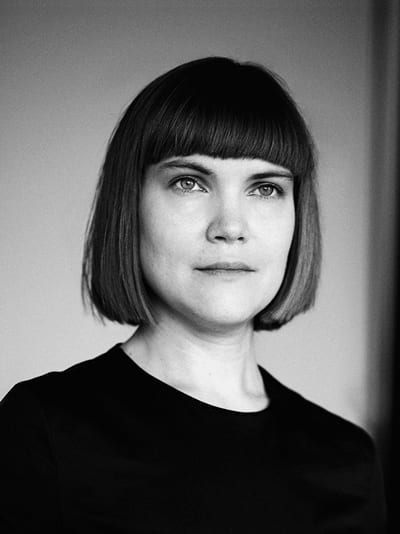 YA fiction
Illustrated fiction
YA fiction, together with Mats Strandberg
Rights
Rights for In Dreams
Czech Republic
Germany
Israel
Norway
Sweden
Rights for Vei
Czech Republic
Norway
Poland
Sweden
Turkey
USA/UK
Rights for The Engelsfors Trilogy
Belgium
Brazil
The Czech Republic
Denmark
Estonia
The Faroe Islands
Finland
France
Germany
Hungary
Iceland
Italy
Korea
Latvia
Lithuania
The Netherlands
Norway
Poland
Russia
Slovakia
Spain
Sweden
Turkey
UK
Film rights for The Engelsfors Trilogy
RMV Film
Awards & Nominations
2018 – In Dreams – Swedish Audio Award, Best YA-of-the-year
2018 – In Dreams – nominated to the Nordic Council Children and Young People's Literary Prize
2012 – Fire – Book Jury Prize
2012 – Fire – Great Reader's Prize
2012 – The Circle – Icelandic Book Seller's Award
2011 – The Circle – Book Blogger's Literary Prize
2011 – The Circle – Book Jury Prize
2011 – The Circle – Great Reader's Prize
2011 – The Circle – nominated to the August Award
As a child, Sara B. Elfgren dreamt of being a writer. As a teen she made the decision to commit to the dream. She spent her 20's attaining a degree in Film Studies, while working as a screenwriter and script consultant. At 30 she signed the contract for her debut novel – The Circle – which she co-wrote with Mats Strandberg. Together they penned the bestselling and critically acclaimed Engelsfors trilogy. The Circle has been translated to twenty-five languages, made into a movie and was nominated to the August Award in 2011.
Sara B. Elfgren is interested in many genres, but her primary focus is speculative fiction. She is attracted to "what if"-scenarios where the laws of nature are thrown out of balance, especially when the supernatural clashes with our everyday lives. She likes to work on her own and with other writers as well as illustrators, comic book artists and directors. She enjoys working in different media. Her unlimited creativity is combined with a strong discipline and the iron will of a long distance runner (though she hates running).
In 2017 she and artist Karl Johnsson published Vei – book 1 – a graphic novel and the first part of an epic fantasy story based on Norse mythology. The book instantly gained a following among readers and critics alike and ended up at the top of the bestseller lists for graphic books. Sara B. Elfgren also has received critical acclaim for her children's books Time for Each Other (2015) and Let's Play! (2016), illustrated by artist Maria Fröhlich.
In Dreams (Norra Latin) is her fourth novel, and her solo debut. It was nominated to the to the Nordic Council Children and Young People's Literary Prize 2018 and was a big success among critics and readers alike. It was the number one bestselling YA novel of 2017 in the largest Swedish internet bookshop (Adlibris).
Sara B. Elfgren's Twitter
Sara B. Elfgren's tumblr
Sara B. Elfgren's website
Sara B. Elfgren's Instagram
World of Engelsfors
Bibliography YA fiction
2017 – In Dreams (Norra Latin), YA fantasy
The Engelsfors Trilogy, written together with Mats Strandberg
2013 – The Key (Nyckeln),  YA fantasy novel
2013 – Tales From Engelsfors (Berättelser från Engelsfors), Sara B. Elfgren, Mats Strandberg and illustrators Kim W. Andersson, Karl Johnsson, Lina Neidestam, graphic novel
2012 – Fire (Eld), YA fantasy novel
2011 – The Circle (Cirkeln), YA fantasy novel
Bibliography illustrated fiction
2019 – Vei, book 2 (Vei bok 2), with artist Karl Johnsson, graphic novel
2017 – Vei Book 1 (Vei bok 1), with artist Karl Johnsson, graphic novel
 Bibliography children fiction
2019 – I'm not sick! (Jag är inte sjuk!), with illustrator Maria Fröhlich, picture book
2016 – Let's Play! (Nu leker vi!), with illustrator Maria Fröhlich, picture book
2015 – Time for Each Other (Just nu har vi varandra), with illustrator Maria Fröhlich, picture book
Author photo
Henric Lindsten. For photo rights please contact the photographer at info@lindsten-nilsson.se or www.lindsten-nilsson.se