VEI 2 and STOR-JOBAL FROM KROKJALA 3 nominated for Urhunden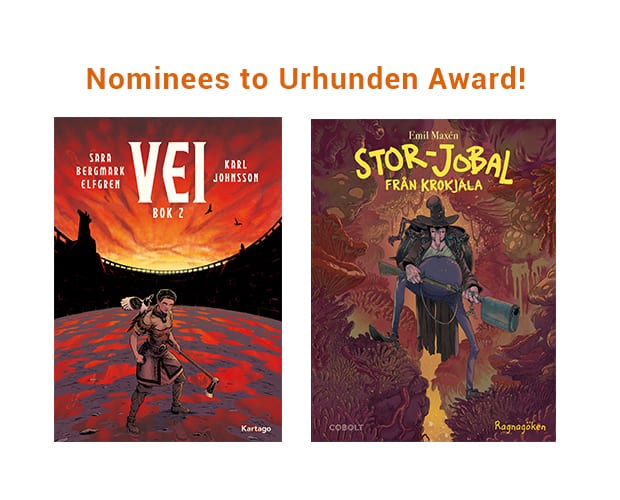 The nominees for The Swedish Comics Association's yearly prize URHUNDEN have been announced and two out of five shortlisted are Grand Agency authors and artists.
VEI – book 2, the final part of the mythic and epic fantasy story, by Sara B. Elfgren and Karl Johnsson, published by Kartago is one of the candidates.
The other one is STOR-JOBAL FROM KROKJALA – THE DOOMSDAY CUCKOO, by Emil Maxén. This is the third part of the cheky and humorous tale about the unreliable half-troll Stor-Jobal who steals and cheats in order to get what he desires. Published by Cobolt.
More details about the award ceremony will come.