Karin Aspenström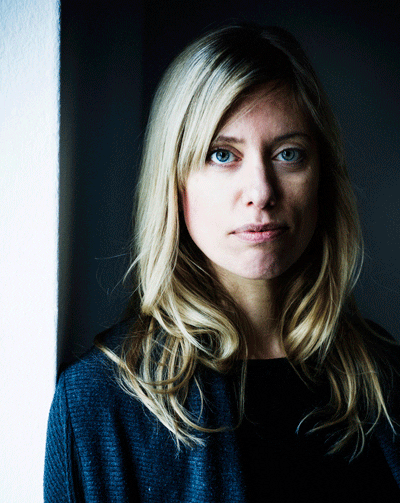 Screenwriter photo
Eva Lindblad. For photo rights please contact the photographer Eva Lindblad at eva@1001bild.se
Karin Aspenström is an author and a screenwriter of film and TV-series. She has worked in many different genres, from thrillers to comedy.  
For over ten years Karin has been involved as a screenwriter in various writers rooms, creating award winning and popular TV-shows like the comedy Sjukt oklar,  teenage drama series (Re)volt – nu djävlar är det krig and childrens program The Agents (SVT). She has also written several short films, for example Blott du mig älskar, Det finns stunder and the award winning Vera (Amphi Produktion).
Karin works in all genres, anything from soap opera to thrillers and horror. But mostly it has been drama, comedy drama and programs for children and YA.
With a bachelors degree in film theory from the University of East London and also having studied scriptwriting at Swedish IHTV (Institutet för Högre TV-utbildning), she has always had an interest in filmmaking and analyses. Irrespective of genre, Karin seeks to create characters with inner depth, and to find their complexity and driving force.
Under development
2022 – The Machinery (Maskineriet),episode writer, tv-series, Anagram for Viaplay
Filmography
2021 – Get layed (Ligga), dramaturg, tv-series, Art & Bob for Swedish Television
2020 – Hammarvik (Lyckoviken), episode writer, tv-series, Nordisk Film for Viaplay
2018 – Sjukt oklart, drama comedy, episode writer, tv-series, Swedish Television
2017-2020 – The Agents (Agenterna), childrens TV-program, seasons 1-3, Swedish Television
2014 – Vera, short film, Amphi Produktion
2013 – (Re)volt – nu djävlar är det krig, drama for teenagers, Swedish Television
2011 – Det finns stunder, short film, Amphi produktion
2010 – Blott du mig älskar, short film, Amphi produktion
2007-2009 – Andra Avenyn, drama series, Swedish Television