THEO WANDERYDZ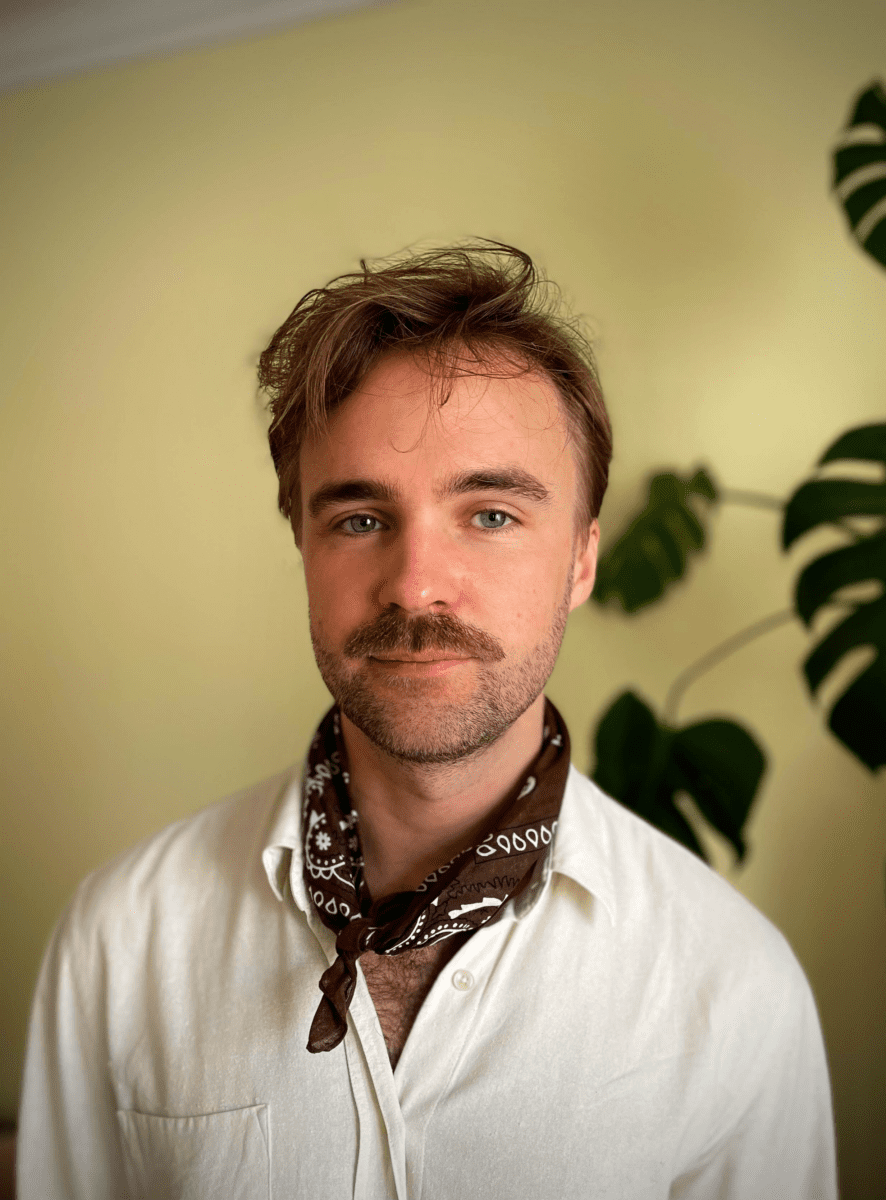 AWARDS & NOMINATIONS
2022 – Monsters of Film, Official Selection & Honorable Mention, In Every Room So Hushed
2020/2021 – BAFTA Student Awards, Shortlist, SHOAL
2020/2021 –  Shoal was in the Official Selection for the following film festivals: Short Fest, Hollyshorts Film Festival, In The Palace Short Film Festival, PÖFF Shorts, Norwich Film Festival, Dinard Film Festival, British Short Film Festival, Bolton International Film Festival, Ashland Independent Film Festival, Carmarthen Bay Film Festival, Filmschoolfest Munich

Theo Wanderydz is a Stockholm-based writer and a graduate of the prestigious National Film & Television in London. His graduate film, SHOAL, has competed at dozens of film festivals worldwide and was shortlisted for the BAFTA Student Awards in 2020.
After moving back to Sweden, Theo worked as a trainee at Film i Väst and as a Script Editor at Nexiko Drama. He has recently contributed his talent to the writer's room for the upcoming crime/drama series "MAFFIA" on Viaplay, as well as the upcoming drama/comedy series titled "Happy Jävla Pride" set to air on TV4. Currently, he is actively engaged in the writer's room for a compelling drama series for SVT..
Theo is drawn to cinematic, suspenseful stories across several genres (mainly horror) but always with big hearts and more profound questions at the core. He's determined to tell emotional and enduring stories that audiences want to discuss, dissect and revisit several times after they've experienced them.
Scripts free for option
Theo has many exciting ideas, projects and scripts that are free for option. Some of them has already won awards and created quite a buzz:
Goodnight Jonathan (family/action) circulated around America in 2020 and won best Action/Sci-Fi screenplay in ScriptPipeline's First Look Competition and became a top contender in the Academy Nicholl Fellowship during the same year.
Elddon (true crime) was a finalist in Stockholm Film Debut 2022 and came in second place at ScriptMeet Feature comptetion in 2020.
In Production
2023 – Maffia, Viaplay/Nexiko, Script Editor
2022 – Happy Jävla Pride, TV4/Unlimited, Story Consultant
In Development
TBA – Feature Film, Giants & Toys Drama, written By
TBA – TV-Series, Gabous Entertainment, head Writer
TBA – Feature Film, Netflix, storyline
TBA – TV-Series, writer
TBA – TV-Series, writer
FILMOGRAPHY
2022 – In Every Room So Hushed, Short Film, writer and producer
2020 – Shoal, Short Film, writer
2019 – Forgive Me, Short Film, writer