THE JOB INTERVIEW (ANSTÄLLNINGSINTERVJUN)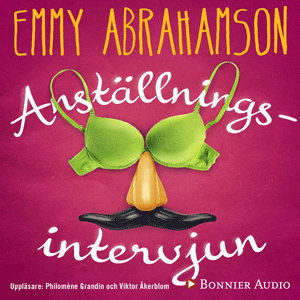 Job interviews are like meeting a verbal firing squad.
Charlotte is peppered by the car company's male CEO with irrelevant questions about everything but what she is there for – to apply for the job as a very competent engineer.
But what happens if we replace Charlotte with Karl and the male CEO with a female?
Job Interview is a short story that will light up your day. Emmy Abrahamson twists our values and expectations ​​in a humorous and clear-sighted way.
1 episode, 40 minutes
Rights
Finland: Gummerus
Sweden: Bonnier Audio