RASPBERRY CREEK (HALLONBÄCKEN)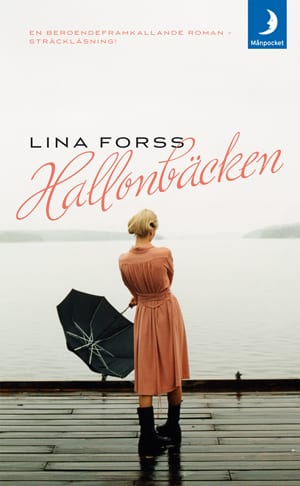 In the 80's, when her mother dies from cancer, 24-year-old Timotej finds herself adrift. As she begins to get back on her feet, with the gentle but firm supervision of her brother Fredrik, her life speeds up until it's almost out of control.
Timotej is given a spot on a commercial radio program, where she has free reign. While she is out in Stockholm's archipelago broadcasting a summer special, she meets the exciting Oden at a wild party. But is he the right man for her? Timotej is forced to understand that the road to happiness is a long one, beset by intrigues, misunderstanding, and various ways to hurt others and be hurt.
390 pages
Rights
Sweden: Natur & Kultur, Månpocket
REVIEWS
"March straight to the bookstore!"
VeckoRevyn / SWE
"I can hardly praise her enough."
Damernas värld / SWE