LOVE IN CASE OF SNOW (Kärlek i mån av snö)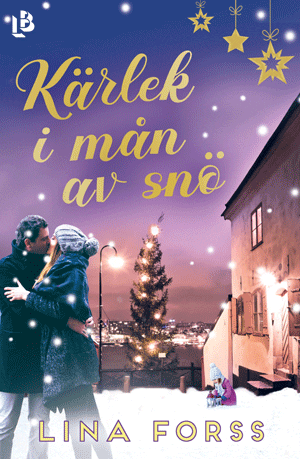 Kate; former Olympic-gold handball medallist and mother of Brita is thru with Jamaican music megastar Rock. Literally having given birth on a tour bus, Kate trades in the NY penthouse flat and a life of perfect laundry made in luxury hotels to move back home. In the heartland of Stockholm, the family village hides in plain sight. Next door neighbours with mother Dollan and the constant choir of aunties Kate's love life is top of their agenda. Not on hers though. Working at the anonymous offices of the Swedish Academy, all Kate wants is to find Santa Claus.
Children's book author Kalle looks everywhere for love; in bars, in threesomes, on Tinder. His greatest fear is choosing the wrong woman. But as stars spark in the cold winter night Kate and Kalle match, meet, mate – and break up. On top of everything, Kalle is broke. Setting up a Santa Claus-rental, naturally his best Santa Claus gets the measles on Christmas Eve. But when a desperate mum calls for an urgent Santa-visit, Kalle forces his dad to step in.
Love in case of snow is a romantic comedy about Kate and Kalle who really don't want to meet. It is set in winter wonderland Sweden gearing up for a perfect Christmas – whatever that is – to the backdrop of a country without a government, a disgraced Swedish Academy without a Nobel Price to hand out – and lots of crazy aunties preaching love in case of snow
Love In Case of Snow is the second Christmas novel at LB förlag.
254 pages