IN LOVE WITH LOVE (KÄR I KÄRLEKEN)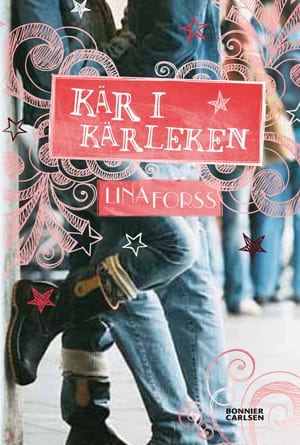 With her successful authorship in her luggage, this is Lina Forss' debut as a young adult author with a page-turner that carries promises about romance and big city life!
Timotej af Lilja's stepfather decides that the family is moving to London. A dream come true for many, but for Timmy existence won't be just a bed of roses. At school it isn't easy to fit right into a group of friends or to learn in who she can confide. And in the small apartment in modish this, she dwells, rejoices and grieves love. Because this is how it is: Timmy falls in love. Often. She is drawn to boys and she is seeking to get away from loneliness. But is Timmy really in love with Måns, Wille, Paul or John? Or is she simply in love with love? Life in London is an emotional roller-coaster: wonderful and complex, pitch-black and giddy!
265 pages
Rights
Sweden: Bonnier Carlsen
REVIEWS
"The book is both funny and sad and has, at times, a really high recognition factor."
GT / SWE
"Lina Forss' language is skilful and rapid. The trustworthy depiction of the trinity of Timmy, the mother and the brother Fredrik is the absolut strengths of the whole book."
BTJ / SWE
"… it's so beautiful. And it was so hard stop reading, I just read on and on until I finished the whole book. In Love With Love is a book all teenagers who are uncertain of love should read."
Have You Read This One (blog) / SWE
"This is a really good story about love, friendship and emotions. It's impossible to not love this book. And the best thing is that there will be a sequel next year. I don't think I'm the only one who wants to know how everything is going to work out for Timotej. I can't wait."
The Teenage Blog / SWE