WHO CAN SAIL WITHOUT WIND? (VEM KAN SEGLA FÖRUTAN VIND?)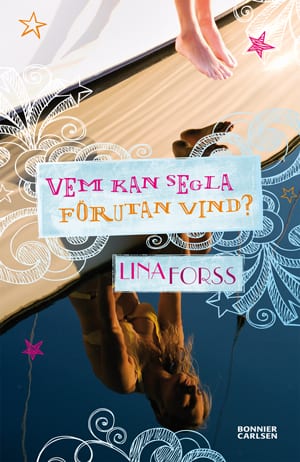 Once again we meet Timotej af Lilja and once again she gets tangled up with love and life. As usual, Lina Forss captures the reader and pilots her readers with a firm and secure hand through happiness and misery, passion and sorrow.
17-year old Timmy's London life has been turned upside down. Standing in the street outside her front door waving for a cab to take her to the airport, she is ready to leave her tangled love relationships behind. This summer, she will work at the Royal Swedish Yacht Club's sailing camp on the beautiful island Sandhamn. The island where she herself has been a camp kid for so many summers. A new flirt is the last thing she is interested in. But the calm life in the archipelago ceases abruptly when Timmy's mobile flashes. A text message arrives. From the Prince with velvet eyes. He's waiting down on the pier.
Who Can Sail Without Wind is a stand alone sequel to In Love With Love and Faith, Hope and Charity.
287 pages
Rights
Sweden: Bonnier Carlsen