DEADLINE (Deadline)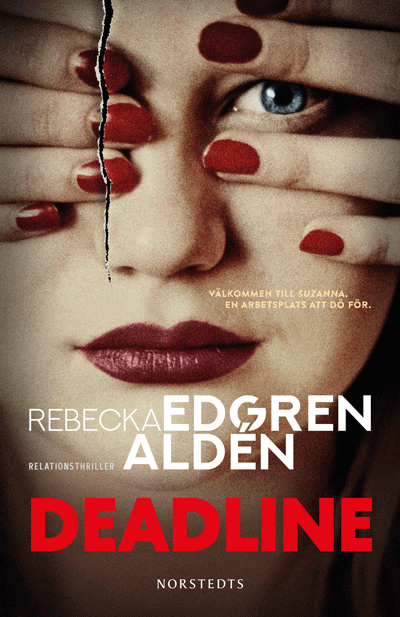 Get a glimpse from the inside of a contemporary magazine's editorial office from its least flattering angle. Deadline is a relationship thriller about the workplace from hell.
When Anna gets her dream job at the lifestyle magazine Suzanna, she enters a world she had only seen from a distant before. Glammy galas, giveaways and attention. The editor-in-chief Diana Gray is a former reality show-diva and now a popular influencer, with great charisma and a lot of celebrity friends. Anna is drawn in by Diana's mesmerizing star glance. Until she realizes something is seriously wrong at her new job. The staff is suffering an inhumane stress, and Diana is lying and manipulating.
Anna's new boss is obviously hiding something. What is it that Diana wants to keep a secret at any cost? Everything develops into a serious game of life and death, and the stakes turn out to be higher than Anna could have ever imagined.
Deadline depicts a magazine industry in deep crisis, with vibes of The Devil Wears Prada and Liane Moriarty's Big Little Lies.
Rights
Russia: Ripol
Sweden: Norstedts
REVIEWS
"A well-constructed puzzle"
Dagens Nyheter / SWE
"E. Aldén is a skilled storyteller that pulls her readers in for a thrilling story with more interesting twists and turns than you first expected. It's a scary story, easy read and captivating."
BTJ/SWE
"The depicture of an industry in crisis and a paradigm shift within the media world is accurate, and with a forceful, on-pitch language framing and accentuating the thriller intrigue, the success is a fact. Deadline is a razor sharp thriller that takes us to the very darkest corners of the media world, and lets us see beyond the glamorous surface. Overall rating: 5/5"
Johannas Deckarhörna/SWE
"a dizzying and extremely powerful story that touches many important aspects. And it is incomparably skillfully told! I believe this is one of the best books of the year."
boksann/SWE
"Wow, what a book." Raiting 5/5
evastinasbokhylla / SWE
"Incredibly powerful, thrilling and damn important book!"
Kustboktanten / SWE
"Wow, what a well-written and thrilling page turner."
Millahs_bookpage / SWE
"Deadline is a well-written page turner. It is a contemporary thriller which is hard to let go of. […] It's fast pace in the mystery  and I really like the way it's told. It starts with the night something terrible happends, and then it rolls back and forth in time, in a way that makes me as a reader constantly want to know more. Really nicely done!" Raiting 4+/5
Lottens bokblogg / SWE
"The book is very exciting, I read it quickly and don't want to put it away to sleep or work." Raiting 5/5
tofflisen/SWE
"Thrilling, fast and entertaining!" Raiting 5/5
jenniesboklista/SWE