Ask Jenny – a book about the body, the soul and everything in between (Fråga Jenny – om kroppen, själen och allt runtomkring)
Jenny Jägerfeld
Illustrations by Johanna Arpiainen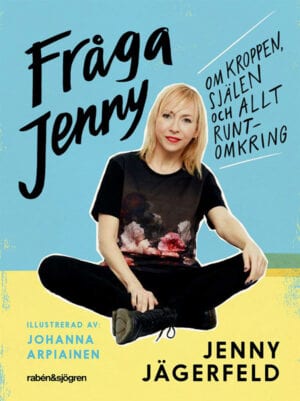 My breasts are different sizes!
How do I know that I am in love?
I am anxious about the environmental crisis.

For many years' psychologist Jenny Jägerfeld has answered children's questions and concerns about everything between heaven and earth. No question is too weird or difficult in her popular column, Ask Jenny in Svenska Dagbladet Junior.
Here is a collection of nearly one hundred burning and vital questions and answers, divided into categories such as love, friends, family and school, accurately illustrated by Johanna Arpiainen.
Rights
Sweden: Rabén & Sjögren