A HOLE IN THE HEAD (HÅL I HUVUDET)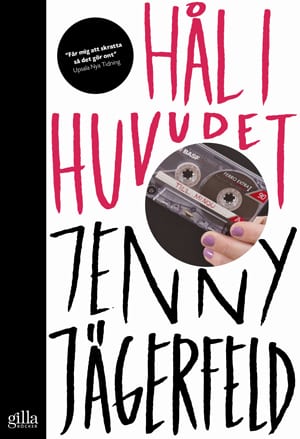 Minou is twenty three and lives together with her boyfriend Isak in Stockholm. At least until she one day gets home and finds an audio tape, on which Isak has taped a farewell message. 
He has fallen in love with someone else, and since he knows she wouldn't let him finish if he tried to talk to her, he choose to tape his explanation. On a damn audio tape! Abandoned, confused and unhappy Minou goes to Spain to get perspectives on her and Isak's relation and hopefully get over him. A book full of recognition and unexpected humor.
304 pages
Rights
Sweden: Gilla Böcker
REVIEWS
"Makes me laugh until it hurts."
Upsala Nya Tidning / SWE
"A straight forward and quick book, like it was made to read in a position nodding of recognition."
Sydsvenskan / SWE
"Swedish chick-lit on a perfect I will survive-theme."
Pause / SWE
"Really well written and with a promising gallows humor."
Folkbladet / SWE
"The accurate, sometimes drastic, sometimes touching, situations is what I like the very best with A Hole in the Head."
Dagens Nyheter / SWE