Congratulations Jenny Jägerfeld!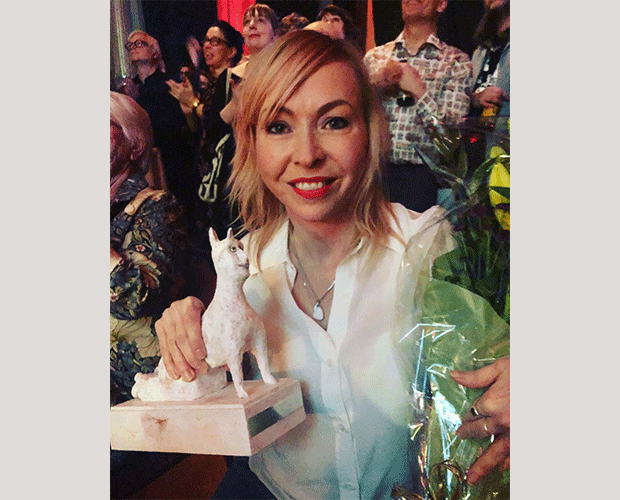 When Expressen handed out their annual cultural prizes, Jenny Jägerfeld received the one for best children and youth of the year – the Heffaklumpen Prize!
Motivation
She's in a never ending contact with what's going on in young people's minds. Touching, funny and constantly questioning, she provides the readers with revolutionary stories. Her prose is king over body, soul and everything around.
Expressen's "Heffaklumpen" is an annual award for children's and youth culture. The award was established in 1966. The name Heffaklumpen (the Heffalump) is taken from A.A. Milne's book about Winnie-the-Pooh. Previous winners are Astrid Lindgren, Tove Jansson, Maria Gripe, Pija Lindenbaum, Jan Lööf, Ilon Wikland, Ulf Stark, Sven Nordqvist, Barbro Lindgren and Lennart Hellsing.