Comedy Queen to be film!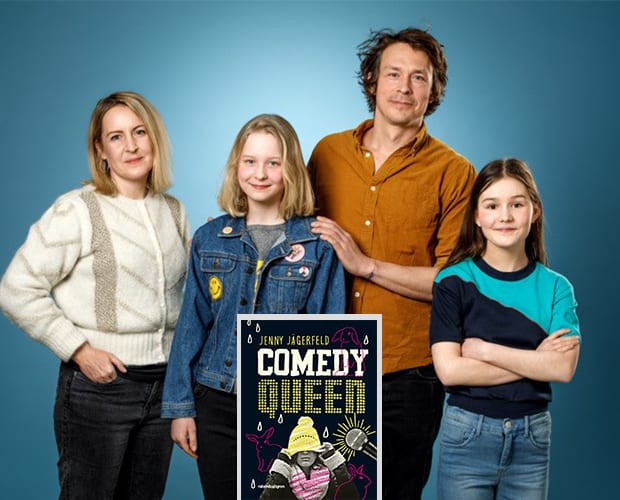 We are proud to announce that May 4, the filming of Comedy Queen begins.
The film Comedy Queen is based on Jenny Jägerfeld's novel of the same name which has been praised by both readers and critics, awarded with the Children's Novel Prize and nominated for the August Prize. "I'm so happy and honored that Comedy Queen will become a feature film! Ever since I published my first book in 2006, I have longed to see the characters on film. In Comedy Queen, I have written my heart, my deepest sorrow and my most giggling, silliest joy. I can't imagine a better company than FLX to produce this story", says Jenny Jägerfeld.
The shooting of Comedy Queen will take place in Gothenburg and Stockholm, and is produced by FLX in co-production with Film i Väst, SF Studios and SVT and with support from the Swedish Film Institute. Producers are Rebecka Lafrenz, who was awarded the Guldbagge Award, and Anna Anthony, who recently received the Nordic Council Film Award. Executive producers are Joshua Mehr and Pontus Edgren.
"Comedy Queen has been a dream project from the start! Jenny Jägerfeld's wonderfully funny and heartbreaking novel, the screenwriter Linn Gottfridsson's sensitive transfer to the script and the fantastic Sanna Lenken directing this film. My producer colleague Rebecka Lafrenz and I are super proud and can't wait to see the film come together!", says Anna Anthony, producer and creative director of the feature film, FLX.
The film will premiere in cinemas in spring 2022.
Full Press release from SF Studios on Comedy Queen Film
Jenny Jägerfeld on our webb
Comedy Queen on our webb