COMEDY QUEEN shortlisted for the August Prize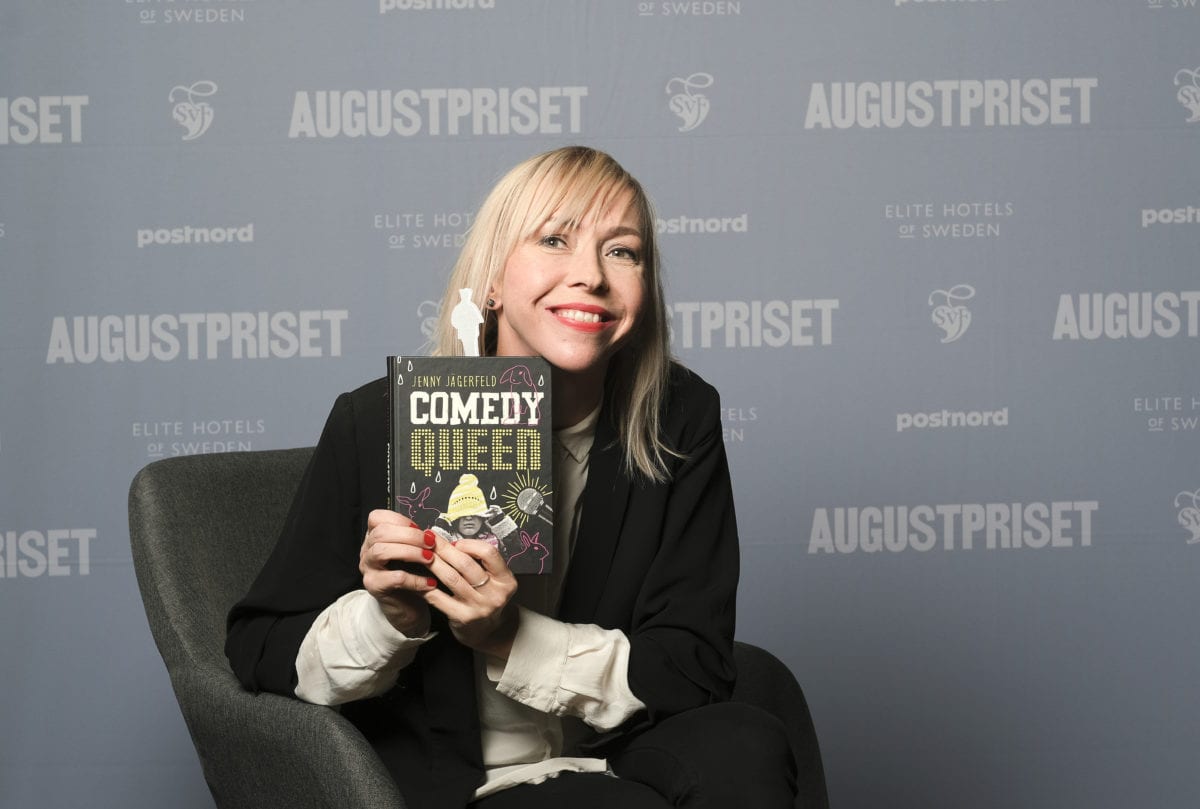 Congratulations Jenny Jägerfeld! COMEDY QUEEN has been shortlisted to the August Prize in the category "Best Swedish Children's and YA".
Jury motivation
"Comedy Queen is a book that balances between laughter and tears, and it is about finding your way back to life after deep sorrow. At the centre is Sasha. Her survival strategy is simple: in order not to die she must become everything her dead mother was not, she must become a comedy queen! It is both pitch black and hilariously fun at the same time. In a sparkling prose, humor and joy of life are extracted from the deepest sorrow."
The winner will be announced at the Award Gala on November 26th.
Words on COMEDY QUEEN
"Jenny Jägerfeld writes the most important books right now, for the most important readers."
Pål Stokka, Gyldendal, Norwegian publisher of Jägerfeld
"a book which broadens the world, and in addition pulls us down to the depths of sorrow, to directly after swing the reader high up to the sky of laughter. Great art, in other words."
Dagens Nyheter
"This could have been a dark and hard-pervasive story, but Jenny Jägerfeld is a sensitive storyteller who knows exactly how to balance heart-breaking tragedy and neck-breaking comedy… Jenny Jägerfeld has written an important book, which will mean a lot to many."
Svenska Dagbladet
"Jenny Jägerfeld is undoubtedly one of our absolute best authors of children and YA literature."
Expressen
"A fantastic book about sadness and grief and how one can move on after the most horrible thing has happened."
Ny Wermlands Tidning
"There is probably no other children's book author today who can write about the most difficult topics in such a brilliant way as Jenny Jägerfeld does… COMEDY QUEEN may be this year's most important book, and I think it, as well as her previous book, TOP BRO, will save lives."
Elilaserochskriver, blog
"Jenny Jägerfeld is one of the best children and YA authors we have today. She writes boldly, realistically and stands up for the voices that need it the most. Love this book."
Romeoandjuliet, blog
"Comedy Queen is the reason we adults should read children's books as well. That's how good it is! It's one of the best books I've read lately."
Boktokig, blog