Receives the Broocman Prize (Broocmanpriset) 2019.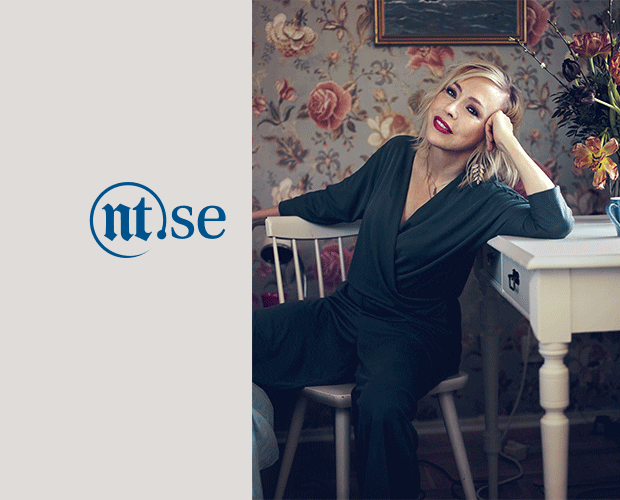 The Broocman Prize is a cultural award given by Norrköping's Newspapers (NT). It is awarded annually for "culturally prizeworthy efforts where it should also be possible to take valuable contribution in other areas of social life in account".
The Jury motivation:
"With emotion, knowledge, balance and courage, Jenny Jägerfeld dares to tackle difficult, tough and heavy topics in our society. The author balances on the challenges in life and puts them into everyday context through her books and captures readers in many generations. Her productivity is as wide as impressive. In her most recent book, My Royal Grand Golden Life (Mitt storslagna liv) she returned to her childhood roots in Skärblacka. Over the years she has been widely acclaimed and praised. And now she is also a recipient of NT's great cultural award. "
Jenny Jägerfeld is of course happy and proud over the prize:
– Absolutely fantastic. Norrköping and Östergötland is extra close to my heart. For real. I still say "at home". Because it feels like home. Although it has been a long time since I moved, that was important years which shaped me, says Jenny Jägerfeld
Jenny Jägerfeld has previously received the August Prize and the Astrid Lindgren Prize for her literary works and now she can proudly also title herself a Broocman Prize receiver.