Jenny Jägerfeld nominated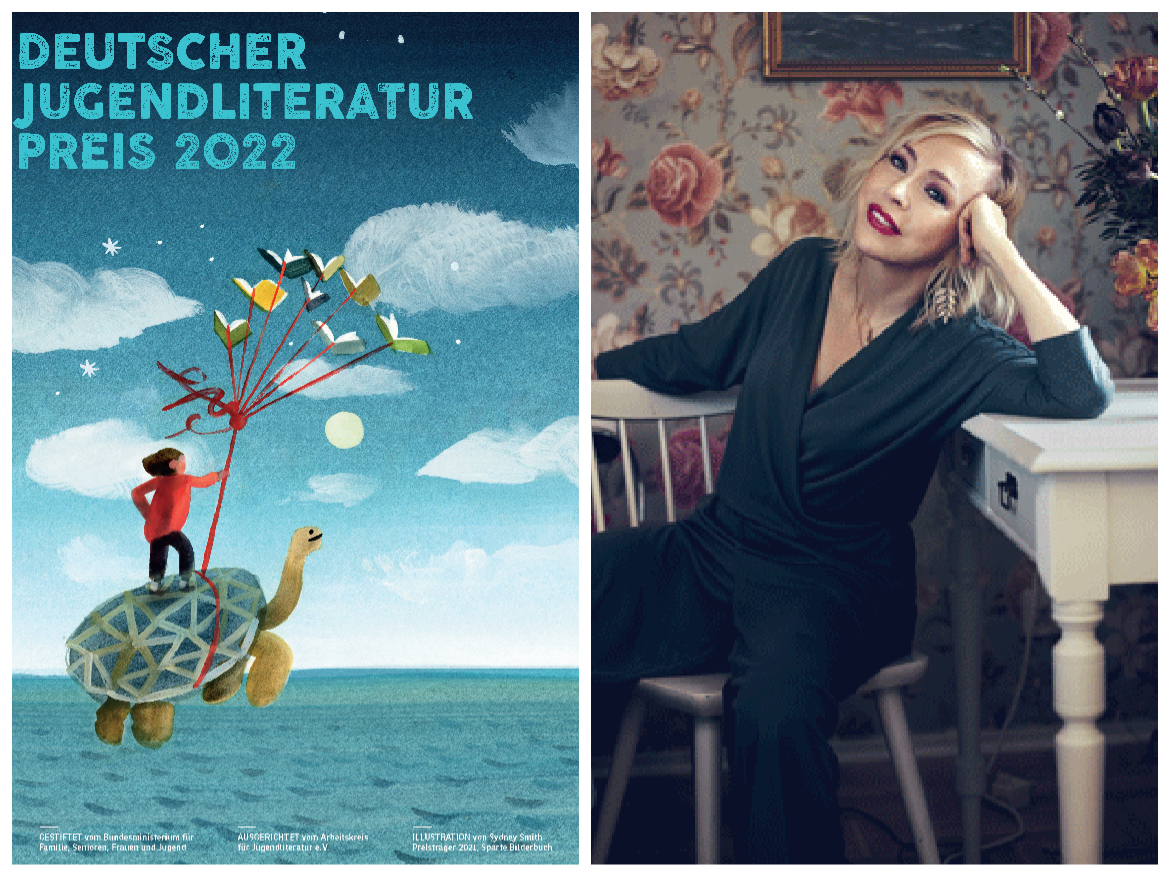 The German Children's Literature Award is the most prestigious award for children's and young adult's literature in Germany and is awarded annually by the Federal Ministry for Family Affairs, Senior Citizens, Women and Young People since 1956. It is endowed with a total of 72,000 Euros. The prize is intended to encourage the development of children's and young adult literature, to arouse and maintain public interest in those works, and to stimulate discussions in this field of literature. The goal of the award is to strengthen children and young adults in their personal development and to offer guidance to the vast German book market.
Each year a jury of literary specialists and critics awards prizes in the categories of Picture Book, Children's Book, Young Adult Book, and Non-Fiction. Furthermore, an independent young adult jury awards its own prize. This jury consists of six reading clubs from all around Germany.
The prize winners will be announced on October 21, 2022 during the Frankfurt Book Fair.
Jury motivation:
"The plot of this weird novel is bizarre and outstanding at the same time: 12-year-old Sigge, who loves figure skating and has a squinting "zombie eye" in his self-perception, moves from Stockholm to the Swedish town of Skärblacka with his mother and sisters. His shrill, black humorous and resolute grandmother Charlotte runs a small hotel there. Until school starts in 59 days, Charlotte should help him change his image so that he can finally find friends.
The novel unfolds a curious ensemble of characters and, in particular, bridges the gap between the generation of grandparents and grandchildren. Charlotte does not only give Sigge a cool hairstyle, but also tries to boost her insecure grandson's self-confidence. A friendship with Juno, who is the same age, soon develops, with a traveling garden gnome playing an important role. Incidentally, current topics such as cyberbullying, diversity and staging on social media are discussed. Birgitta Kicherer's translation brings out the complex, sometimes flippant language with its creative neologisms and elliptical sentences and does justice to the witty dialogues and situational comedy."