Seaweed (Släke)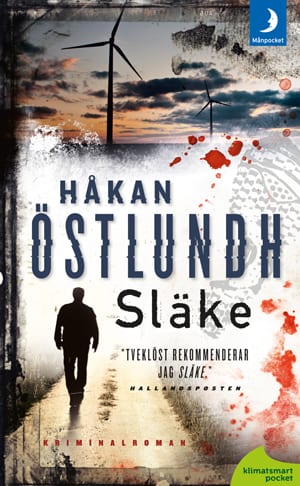 It looked like another beautiful summer day even if the strong wind might make the beach a bit less wonderful for the sun worshippers on Gotland's east coast. The wind also brought the strong stench of rotten seaweed, called slake by the Gotlanders.
Policeman Fredrik Broman, his wife Ninni and their children had finally achieved their dream: buying a house in the village just outside Hemse. Fredrik Broman had just started working at the police station in Visby, Gotland's main town. So far this summer, he'd just gotten a call regarding a dead lamb found in a boat house. At first, it seemed like a joke, until he actually saw the animal. Now old man Gardelin was calling him during the evening to tell him about a wrongly parked car with a roof box, and then added that it had the strange smell of rotten seaweed. Fredrik Broman is suddenly reminded of a time in Stockholm when he found himself standing outside of a locked apartment and the smell of what had been inside …
Nothing is the same on Gotland after that when the summer paradise turns into an island of terror, and Fredrick and Ninni realize that their dream is starting to turn into a nightmare.
Seaweed is a remarkably hair-raising, effectively told tale using the Gotland summer landscape as backdrop. A new discovery for all mystery readers and must reading for all Gotlanders and Gotland tourists – at least those who are not afraid of the dark.
337 pages
Rights sold

The Czech Republic: Baronet a.s
France: Prisma Noir
The Netherlands: Lantaarn Publishers, Lind & Co (audio)
Norway: Cappelen Damm
Poland: Wydawnictwo Jaguar, Storytel
Sweden: Ordfront Förlag
REVIEWS
"I recommend Seaweed without reservation."
Hallandsposten / SWE
"He succeeds creating a really gruesome atmosphere with a slight touch of the supernatural from beautiful summer Gotland, and the story has drama and tension."
Gotlands tidningar / SWE
"Sweden's Television ought to put this book at the top of the list for turning into a series. Östlundh uses tension like a motor, but tension is just the icing on a rich cake of human experience, and the plot is decorated with believable clues which nevertheless can make that reader who wants to solve the mystery still lose the way."
Upsala Nya Tidning / SWE