Terror (Terror)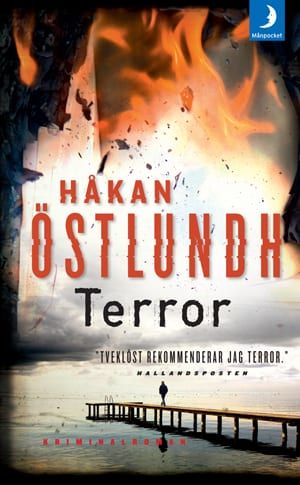 One sunny summer day, two young tourists are shot to death on the island of Gotland. Both of them have parents who are immigrants to Sweden. When the police appear on the scene, they find that there's been a third person staying with them – an Egyptian passport is still in the room. It is easy to think that the murders may be hate crimes, but then why doesn't the third person turn up?
Policeman Fredrik Broman throws himself completely into the investigation so that he doesn't have to think about his rocky marriage. His wife Ninni has just thrown him out after finding out about his affair with his female colleague.
All of a sudden, something happens which throws the Nisseviken murder investigation into high gear. A bomb explodes on a Gotland ferry boat, and a number of people die in the chaos. All communication ceases and fear spreads throughout society. Has international terrorism arrived in this peaceful summer paradise and in secure Sweden?
372 pages
Rights sold

The Czech Republic: Baronet a.s.
Italy: Fazi Editore
The Netherlands: Lantaarn Publishers, Lind & Co (audio)
Norway: Cappelen Damm
Poland: Wydawnictwo Jaguar, Storytel
Sweden: Ordfront Förlag
REVIEWS
"With this year's book, Terror, Östlundh has jumped to the top of the genre and established himself as one of the most interesting Gotland authors."
Jury / SWE
"Östlundh latest is making many mystery readers eagerly await the next book in the series, since right now he's one of the most interesting writers of them all."
Gotlands Tidningar / SWE
"Highest quality Swedish detective novel."
Uppsala Nya Tidning / SWE
"His books engage you right away with their contemporary issues and detail-rich insights into both characters and place."
Östersundsposten / SWE
"The ending is totally unexpected and amoral."
Tidningen Boken / SWE