SLUMBER (SLUMMER)
Lena Ollmark & Håkan Östlundh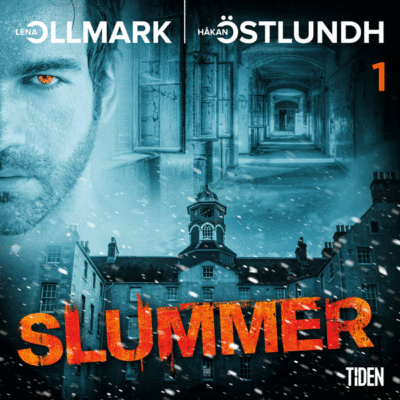 A chilling tale about Slumber
What is hiding in the old sanatorium?
Johan reluctantly returns to his hometown up north for the first time since his early teens. An abandoned hospital is to be rebuilt into a hotel, and Johan has agreed to lead the major work with changing the water mains. It is in the middle of winter, darkness settles early in the days. Undoubtedly, memories of his childhood come back to him, from the time when his family fell apart.
In addition to a tight schedule, Johan will soon be confronted with conflicts within the worn-out work team, which are housed in the old hospital wards, in the building they are renovating. While they are struggling to finish in time, it is becoming more and more obvious that someone (or something?) is working against them. Strange things happen in the building. Then a death occurs, when they work with a drain. The anxiety is spreading among them. Is it a sabotage behind it? Is something wrong with the place?
The more Johan tries to find the problem, the more catastrophic the effects become. Eventually, it becomes clear that those who remain must solve the puzzle or go under.
Slumber is a dense, nerve-wracking portrayal of a growing nightmare.
Rights
Denmark: Gyldendal STEREO
Sweden: Tiden/Norstedts