WEAK FLESH (HIMMELSGÅRDEN)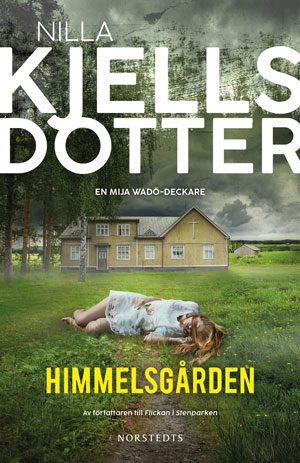 A young girl is found dead in a field outside the village Pensala in Ostrobothnia. The field is close to a wooded area mostly frequented by hikers and local teenagers partying. The girl is found wearing a white summer dress, holding a single white rose in her hands. There is no doubt that she has been murdered.
Police Officer Mija Wadö has just returned to work, after a couple of months on sick leave, and is immediately assigned to the case. The victim, Elin, was staying at Camp Heaven, a summer camp organized by a local free church. The priest, however, appears more concerned about the reputation of the church, than the security of the girls. Mija and her partner struggle to get the young female attendees to open up to them, but they soon learn that Elin had snuck out to see her boyfriend, Adnan. The village seems keen to blame the boy – a young refugee scarred by trauma, and Mija knows that it's a situation that could quickly get out of hand.
When another girl from the camp is found murdered in the woods, there is an increased sense of urgency. Will the police find the killer before they strike again?
Weak Flesh is the nail-biting sequel to Nilla Kjellsdotter's successful start with the first part in her crime series featuring police investigator Mija Wadö and her colleagues at the Ostrobothnian Police.
445 pages
Rights
Finland: Gummerus
Sweden: Norstedts
"A gut-wrenching crime novel"
Allers / SWE
"It's so damn good and shows the author's care,  work and the amount of thought that she has put into the book series. The planning, continuity and, above all, the author's own patience with her writing is in those sentences, everything is carefully thought out right from the first book and now she pulls her ace out of her sleeve."
Österbottens Tidning / FI
"Every time I finish a book by Kjellsdotter, I immediately want to read more"
Hufvudstadsbladet / FI
"Classic puzzle detective novel in its own unique style"
Vasabladet / FI