Kronlöf recieves the BRA Award 2022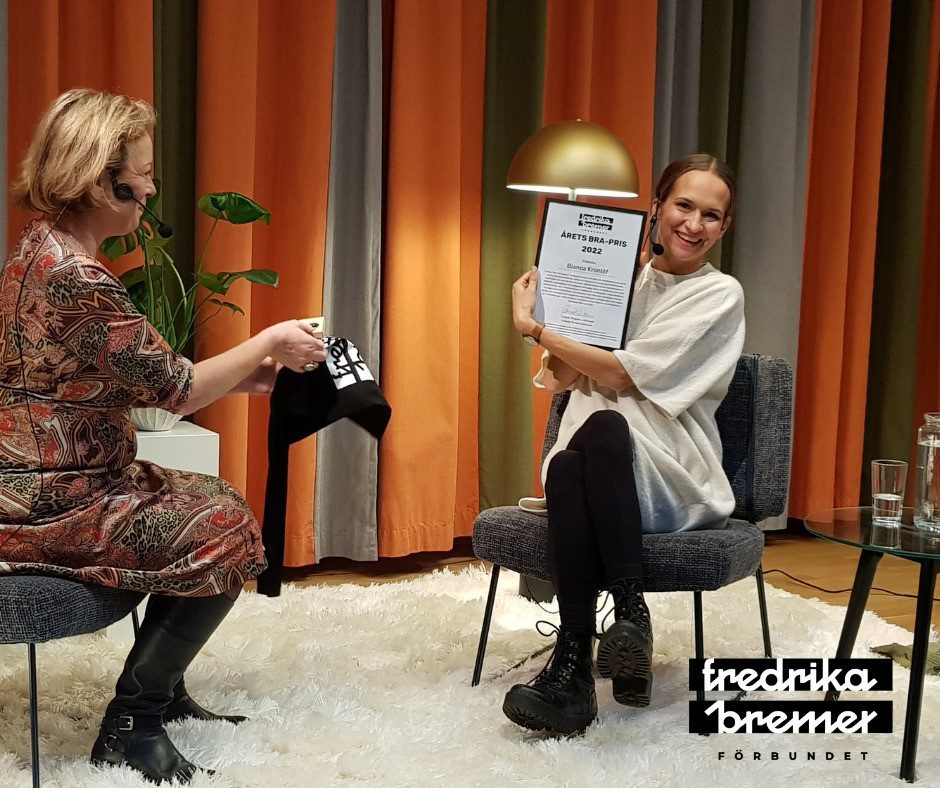 We are proud to announce that the Fredrika Bremer association's BRA Award 2022 goes to Bianca Kronlöf, actor, comedian, screenwriter and illustrator.
The jury motivation reads:
"The BRA Award goes to Bianca Kronlöf for her commitment to reach the men who have not yet understood the meaning of the Consent Act. In the book Letters to Men, Bianca Kronlöf takes a brave and evasive approach to structural inequality. Matter-of-factly and straight to the point, she gives answers to all the absurdities of inequality and reveals what it really is. The self-awareness is so liberatingly razor-sharp that the book becomes entertaining and sad at the same time. Bianca Kronlöf is a worthy winner of the Fredrika Bremer Association's BRA prize 2022."
The BRA Award is an award to promote equality which has been awarded annually since 1982 by the Fredrika Association. The association has existed since 1884 and is a non-profit organization with the task of realizing equality between women and men with the same opportunities, rights and obligations in home, professional life and society.
Camilla Wagner chairman of the Fredrika Bremer Association:
"With Bianca's way of changing perspectives and getting men to act on the issue of gender equality, it is an honor to be able to give this year's BRA award to Bianca Kronlöf." 
Bianca's own comment:
"I'm so damn happy for this award. And the fact that it is the members who liked it makes me even happier. I just want to find some secret list with everyone's addresses and go home to everyone who voted and give them a hug!"