DESPAIR (FLYKT)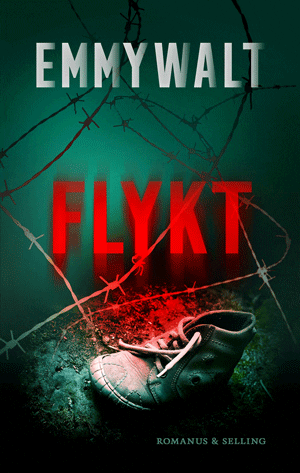 Journalist Mila Savic is in France to write an article on the refugee crisis. Suddenly, Europe is paralyzed by several coordinated terrorist attacks. When her husband Marcus gets in touch with her she finds out that one of the victims is their 12-year-old daughter Sophia, lying in a coma. 
Trying to get home Mila soon realizes that all flights have been cancelled. And while Marcus watches over Sophia at the hospital in Sweden Europe is closing its borders.
Mila becomes increasingly desperate to get home to her daughter.
Despair is the first standalone book in a series about the stubborn journalist Mila Savic who from a quiet family life is thrown into a world of chaos and polarization.
Emmy Walt's debut novel is a clever and breathtaking mix of international thriller and domestic noir.
454 pages
Rights
Sweden: Romanus & Selling
REVIEWS
"The debut author tells a clever and thoughtful story about the terror and horror of our time … the plot is well composed and Emmy Walt writes well."
Lotta Olsson, Dagens Nyheter / SWE
".. among the best Swedish suspense debutants of the year…"
Kapprakt / SWE
"It's frighteningly topical, thrilling and eerily present."
Bohuslänningen / SWE
"This is a brilliant five [out of five]."
Ljudboksbloggen / SWE