New screenwriter at Grand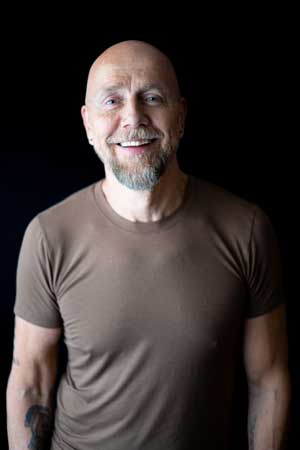 We are happy to welcome Johan Bogaeus – new screenwriter at Grand Agency!
For almost thirty years, Johan Bogaeus has written films for children and young audience (Christmas heroes, Children on Luna, Pelle No-Tail), romantic comedies (Just Bea, Gone with the woman), crime (The last contract, Beck). Johan Bogaeus is obviously unfaithful when it comes to genre and target groups. It is also inconsequential whether he works with selfinitiated projects or projects that are presented to him. It is the individual project that matters. What the context around the project looks like, the people involved and the story that is to be told.
The common thread in the stories that Johan Bogaeus get caught up in are the characters and their attempt to become true to themselves, stand up for themselves, and live the life they have to live. Which, in a story should be difficult.
Johan Bogaeus has often written for children and young audience's because he finds it incredibly rewarding to be able to reach children with a film or a tv-show. Everyone knows the importance of something you watch and get caught up in when you are young. That experience can remain with you throughout your life.
We are so proud to welcome Johan Bogaeus to our team of screenwriters!