Vår tid är nu PRIX ITALIA shortlisted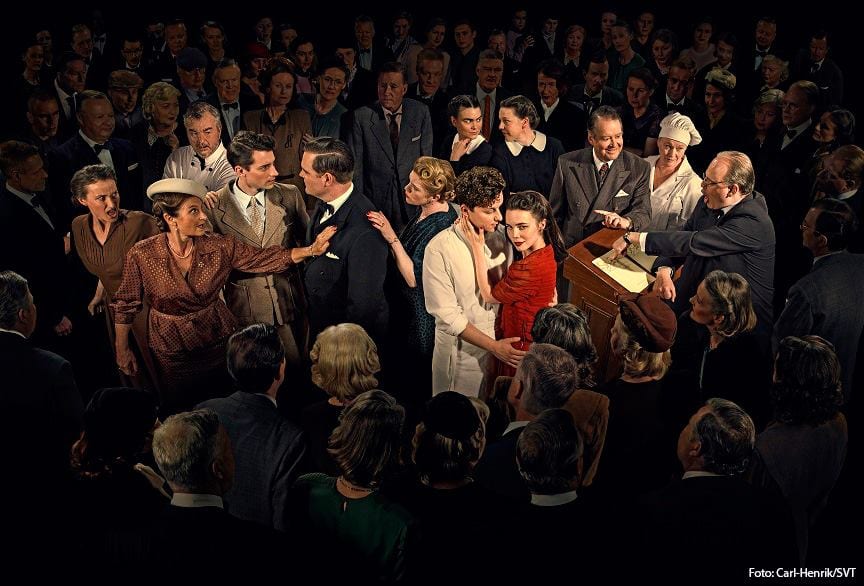 Congratulations Johan Rosenlind!
Just after receiving the Swedish Kristallen Award it is announced that Vår tid är nu (Our Time is Now) is shortlisted to PRIX ITALIA in the category Best TV-Drama. Nine finalists in this competition covering TV-drama worldwide. We keep our fingers crossed until the award ceremony October 1st.
Our Time is Now An impassioned family saga about love, conflict and betrayal set against the backdrop of the end of the Second World War, as a brighter future beckon. The Löwander family runs a high-end restaurant in the heart of Stockholm, where the matriarch Helga is faced with the challenge of keeping the family together while securing the survival of the restaurant in a new age.
Prix Italia is an international competition, organised by RAI, for top quality Radio, TV and Internet programmes. The Festival offers an opportunity for meetings and discussion among top professionals about the quality of the programmes. The competition is divided into 8 categories: 3 for Radio programmes, 3 for TV programmes and 2 for Web projects.
Among international festivals and prizes, it stands out as quite unique in the world in its structure and decision-taking. Its General Assembly, is made up of international members. Prix Italia is an annual event held in September in an Italian town or city of art and culture in cooperation with the local authorities and organizations.
Prix Italia aims to promote and celebrate quality, innovation and creativity in the production of Radio and Television programs and Web content; to encourage member organizations to broadcast the programs entered in the competition; to encourage communication and co-operation between all those who work creatively in the field of Radio, Television and the Web; to stimulate the study, understanding and discussion of creative and cultural issues relating to these means of expression.