PONTUS LJUNGHILL SHORTLISTED TO THE BOOK OF THE YEAR AWARD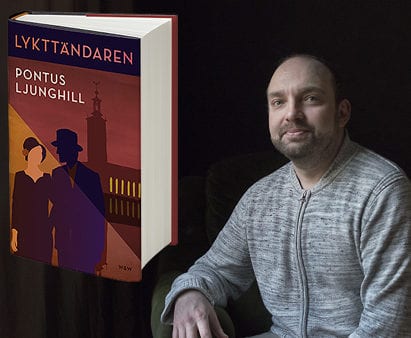 We are proud to announce that THE LAMPLIGHTER by Pontus Ljunghill has been shortlisted to the Book of the Year Award 2017, presented by Bonnier Book Clubs. The winner will be announced during the Gothenburg Book Fair on September 29th, 2017.
THE LAMPLIGHTER is an historical detective novel with a mix of suspense and melancholic tone that has all the classic detective novel ingredients.
Shortlist motivation:
Moving crime novel set in Stockholm during the 1920's
Inspector John Stierna investigates the murder of young Miss Julia Ekegren, who was found dead in her apartment. The work of the police thorough investigation in a vanished Stockholm is told with great insight and in a pleasant pace. Brilliant
portraits of the city and its residents.