The Circle – 10 years this month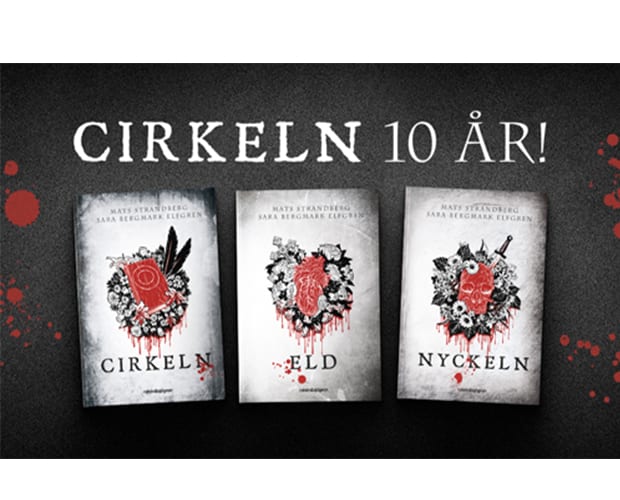 10-year anniversary of THE CIRCLE, by Mats Strandberg and Sara B. Elfgren.
At publisher Rabén & Sjögren this is a week of celebrations, including an interview with Mats and Sara held at book store Akademibokhandeln and also live streamed, possibilities to win books through Instagram quiz, fan-art published on THE CIRCLE facebook platform, signed copies for sale at the SF Book Store in Stockholm and much more. The fans will get a nice week of events!
Congratulations Mats Strandberg and Sara B. Elfgren. THE ENGELSFORS TRILOGY changed Swedish fantasy literature!